Just had a quick recap on 2011 and here are some of the highlights:
Move to WordPress
The decision to ditch Drupal in favor of WordPress took me almost a year, while the switch itself was only a matter of converting the content to the new format. I must say that WordPress is a lot easier to post with, but Drupal was more flexible in just creating any content.
Meetings
I went to a couple of meetings, made some pictures and met some people around…
April: Drift&Charity event @ Infineon Raceway (US)
May: JAF2011 (Japans Auto Festival) @ Zandvoort (NL)
July: JCS2011 (Japanese Classic Sunday) @ Gemert (NL)
November: Wangan Warriors 10 @ Oosterhout (NL)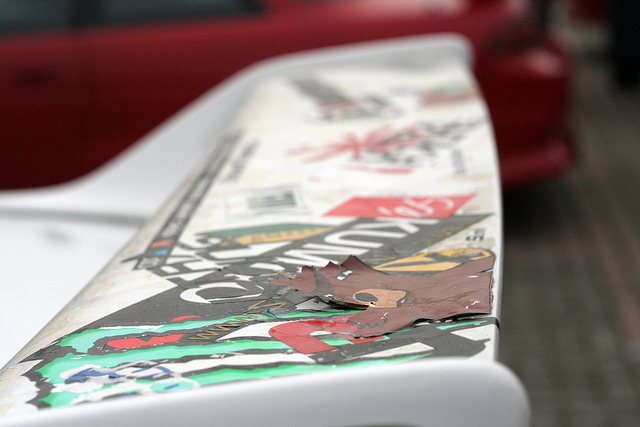 The event at Infineon Raceway was just mind blowing, especially because it was such a unique chance going there. I enjoyed JAF, JCS and Wangan Warriors meeting more because I meet some of you guys at those meeting and had a good opportunity to make pictures.
Holiday
Apart from a couple of meetings I also went to Bali and Irian Jaya / Jayapura where I saw what the difference in climate actually means: higher rate of survival. 😉

Most popular page top 3
1. Fuck the 86: this is the real deal!
2. Ebay treasures: Almost new red panda Levin AE86!
3. Carina Sightings: Carina Firevan at Hellaflush FISCO


As you can see AE86 content is still immensely popular and I'm quite happy a Carina (the Firevan) made it to the top 3 as well!
Most commented page top 3
1. Wangan Warriors meeting 10: the oldskool
2. Ebay treasures: Almost new red panda Levin AE86!
3. WTF: Hotwheels Skyline KPGC110 GT-R Christmas bargain

Thank you all for visiting this year and hopefully I'll see you again sometime next year!