Yesterday I was doing my Christmas shopping (actually us Dutch celebrate Sinterklaas) and had to buy some wrapping paper in a bargain store called Blokker. My eye fell on the bargain Hotwheels sale and couldn't resist going through the bin. My heart skipped a few beats when I found the beautiful 2011 edition Skyline GT-R KPGC110: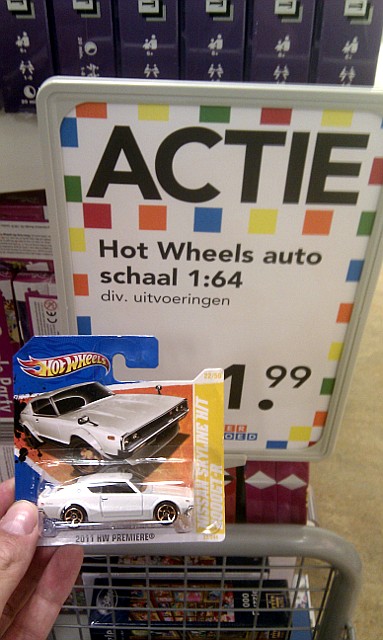 For a bargain price of only 1.99 euros! That's less than 3 dollars. WTF?! Lucky! Bargain!
So I dug deeper and found three more KPGC110s and a few others! (more on that later in this post) Unfortunately no hakosuka Nissan Skyline 2000GT-X or BRE Datsun 510 Bluebird. 🙁
In the end I bought two KPGC110s, one for my son and one for me (at work):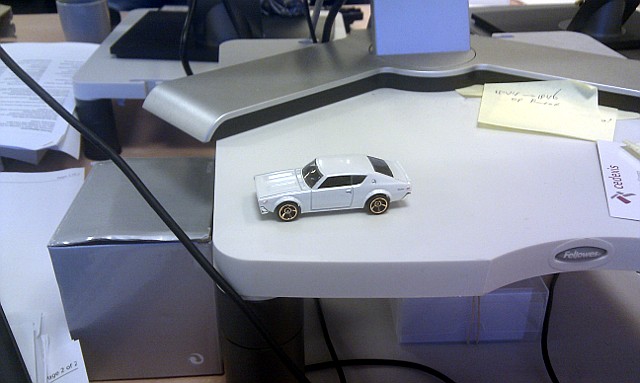 It already blends nicely into its new techie environment. 😉
I also found a few American mopar cars and the package of this Skyline GT-R BNR32: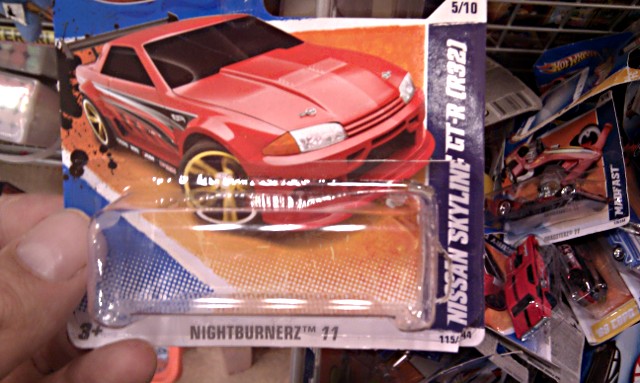 Some miscreant opened up the package, nicked it and put back the empty package. Unfortunately no other R32 to be found…
So if you are living in the Netherlands: go to the Blokker now and just hoard that J-tin!