October 12, 2015 in hilarious
I have no idea how realistic this new Nissan Leaf commercial is, but I suspect in real life the Leaf would never beat a highly tuned Nissan 180SX RPS13 with a UR-Style body kit on the drag strip: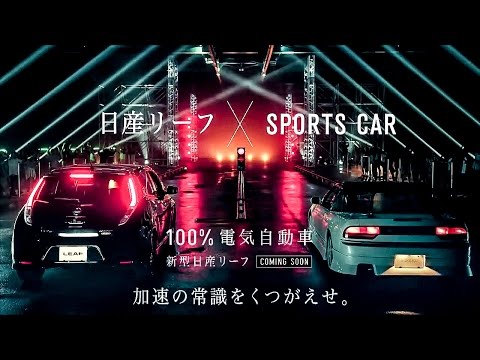 Acceleration of the earlier Leafs is rated on 0-100km/h (0-60mph) at 9.9 seconds and the 180SX officially did 7.5 seconds with the CA18DET. The SR20DET probably did better than that and various sources mention around 6.8 seconds. Since Nissan does not mention licensing the insane mode from Tesla I suspect this commercial is highly exaggerated.
See the results yourselves:

So what could have made the Leaf win here then? Well there are a couple of viable options:
The 2016 Nissan Leaf will get Ludicrous mode
The driver of the Nissan 180SX flunked his run
The 180SX is a 20 year old car now and never had its turbo serviced
The surface of the drag strip was wet and the 180SX features no traction control
Nissan fakes the Leaf winning
Now you decide which one it is. 😉
Direct link to video: 2015 ニッサン新型リーフ予告CM(AZE0)NISSAN LEAF