It is just a joy to bring my son to school everyday. For almost two years now I've been passing either a Honda Accord Mk2 or a Honda Civic S Mk2 (or both!) at the same parking lot. Of course I was very thrilled to see another nostalgic Honda appearing in that very same parking lot: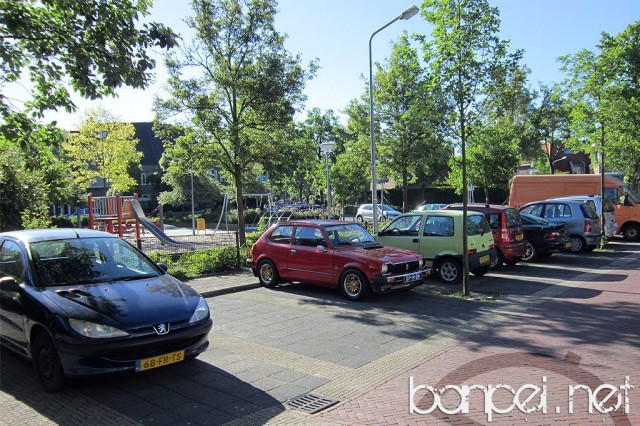 Yes, a little red Honda Civic Mk1! A 1200 automatic to be a bit more precise. 😉
A bit more up close you can really make out it is in excellent condition: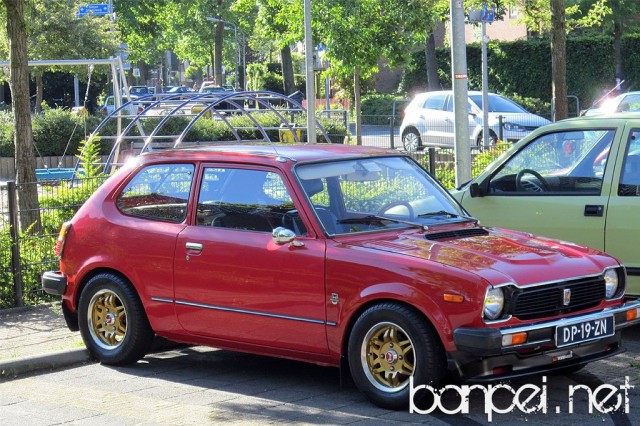 Those KN Jupiter wheels really suit the car well. Clearance with the fenders may be a bit to wide, but if the springs are stiff enough it should not really matter… Also the periodically correct, probably old new stock, rear window louvres and Kamei front lip look awesome!
At first I thought the Civic would replace either the Accord or the Civic Mk2 but in the past month I've seen them alternating each other on a daily basis.