I saw this three door Accord hatchback a few weeks ago while biking my son to school. I only saw it once and last Friday I finally saw it a second time. I managed to take a quick snap with the phonecam and after I dropped off my son and came back for some decent photos it had gone. So I only have one half decent photo to share: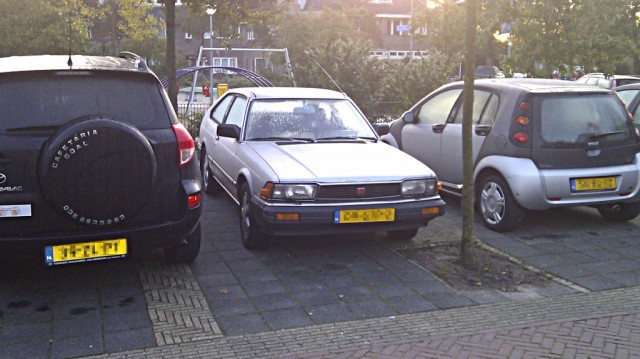 According to the Dutch license registration the Accord was first registered in May 1983, has the 1.6 liter engine converted to LPG and it was imported to the Netherlands in 2008.
It is a bit hard to see from this angle, but given the size and lines of the car it must have been a competitor for the Carina A60 coupe in the early 80s.