Magazines: Honda Accord in Rozsdakupac
Magazines: Honda Accord in Rozsdakupac
Don't laugh, but this magazine was actually the Christmas present from my wife!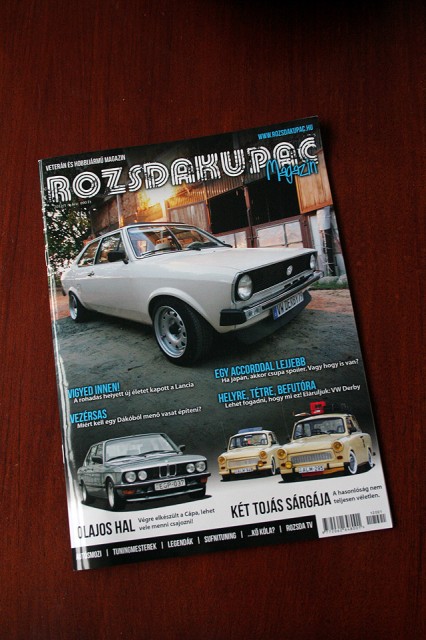 When I was in Hungary during the holidays my wife bought this magazine in the Tesco because she knows I like old rusty cars. Especially the name of the magazine is an Hungarian pun and would roughly translate into rustpile. She thought of it as a joke and so did I…
Until I opened up the magazine halfway and found this feature of an immaculate second generation Honda Accord coupe: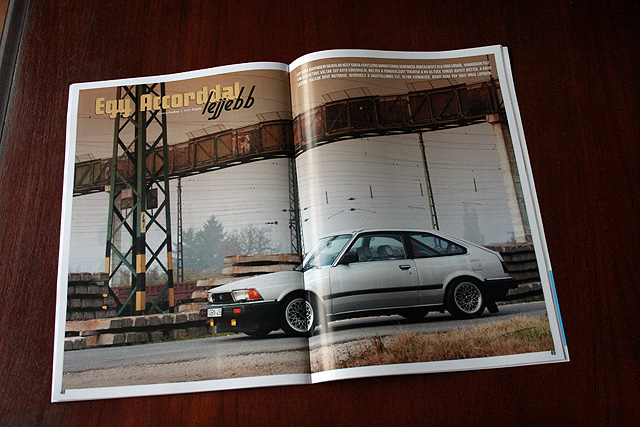 Nice, huh? It reminded me of this Honda Accord coupe near my son's school.
Even nicer was this picture: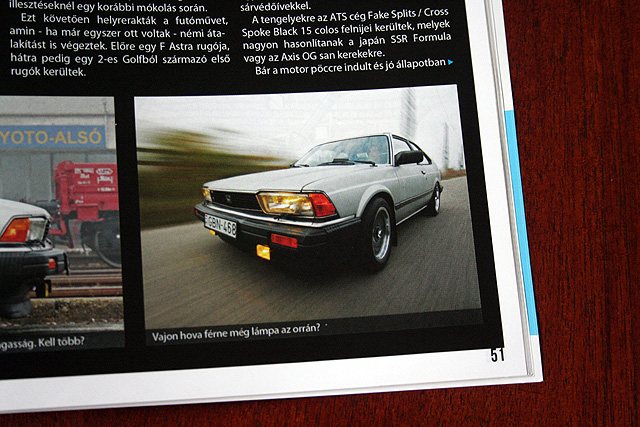 And apparently Tomi (the owner) reads/visits Nori Yaro as well: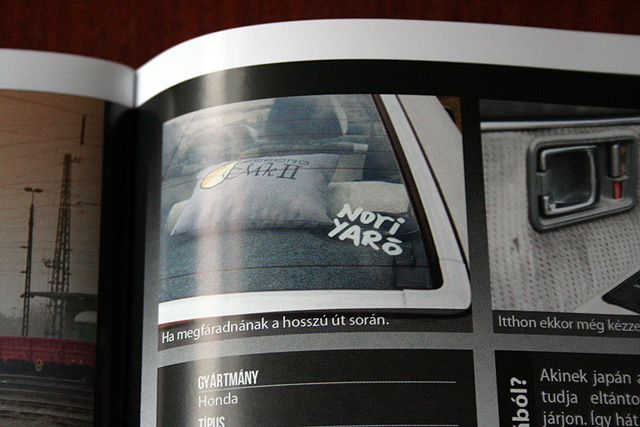 I tried to get a subscription on the magazine since it only costs 3900 Hungarian Forint ($17!) for six issues (now beat that JNC!), but I think my email was lost in translation. The largest problem was that I was unable to pay for it in a regular way. Perhaps someone in Hungary can help me out transferring the money? 🙂
And in the end I also ended up registering a Dutch domainname coming close to the Hungarian pun but after registration over a month ago I still need to do something with it. Ah well, time will tell… 😉