When I spotted this advert on Marktplaats earlier this week I was surprised that a Colt with this low mileage (28000 kilometers, confirmed) was for sale for less than 3500 euros!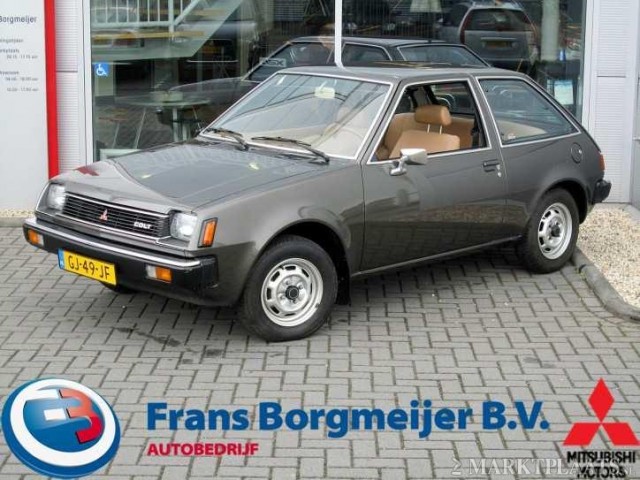 The car has always been taken care of by the one and the same dealer: Borgmeijer in Zwolle.
Its grey color still looks stunning after 33 years: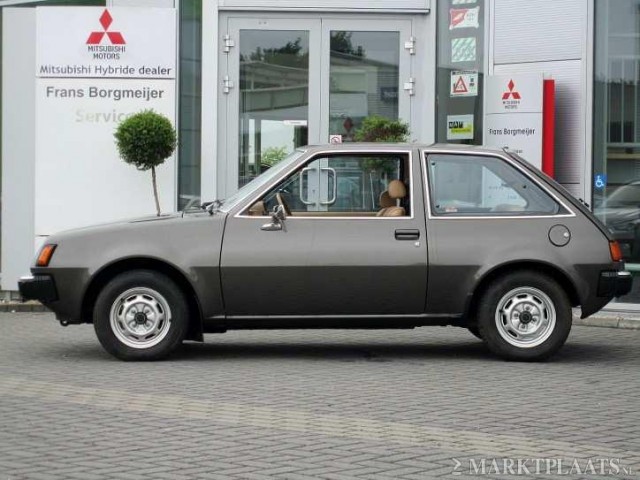 According to the dealer it was supposed to end up in the Dutch Mitsubishi museum, however due to (financial?) circumstanced that did not happen. So now it is for sale for such a low price!
If it were a bit roomier and RWD I'd seriously would consider buying it. 😉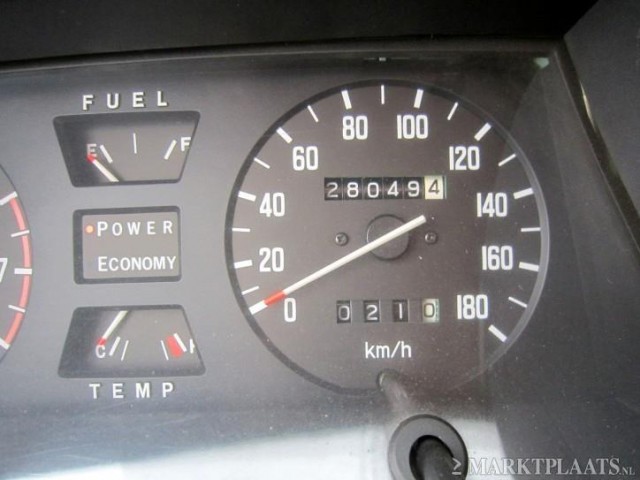 The engine is the 1.4 Orion type engine and outputs 69hp which should be more than sufficient to propel this 800kg car to highway speeds in no time. 😉
What interested me most was this second gear lever: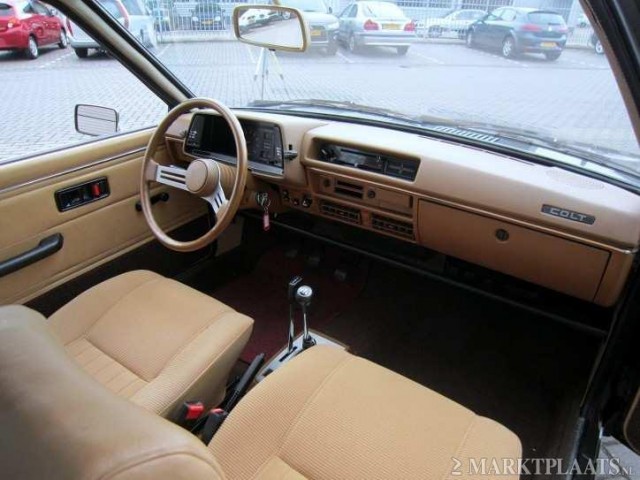 I suspected it should be a low-high gear lever, but the question would be wether it is meant for low-gearing (for offroading) or an overdrive. But given the fact that it only has four forward gears I suspected it must be an overdrive. This Jalopnik posting confirmed this.
Anyway, this unique time capsule can be found for sale here: 28000km 1980 Misubishi Colt @ Marktplaats