April 7, 2014 in only in Japan, rustoseums by banpei
Only in Japan you can find a rusty Lamborghini Silhouette P300 rotting away: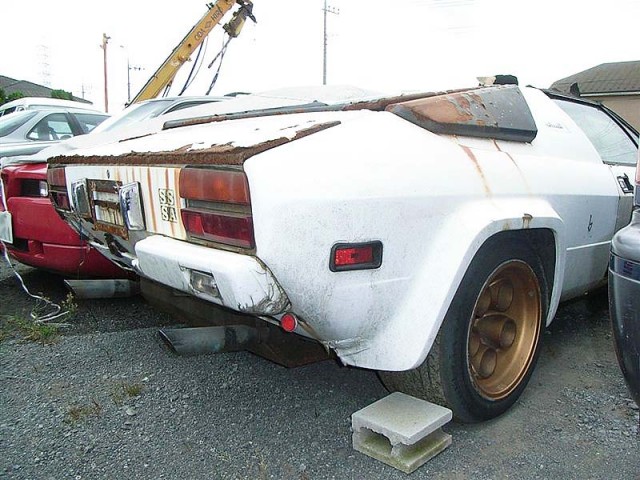 It is 1 out of 12 RHD built cars and the total production run was 52 cars!
Behind it you can also spot an Alfa Romeo Zagato RZ. Madness!
Found at: Med-i