October 11, 2016 in carina sightings by banpei
Welcome to JDM Trivia #12 where I describe the Toyota Carina A60 history.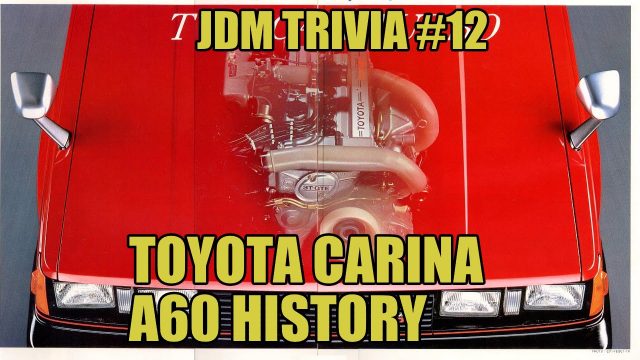 Carina, Corona and Celica combined
The Toyota Carina A60 started its life when Toyota decided to combine the platforms of the Corona, Carina and Celica. This delivered a floorpan that was identical for all three cars and some of the Corona and Carina body panels are even exchangeable.
Toyota Carina A60 generation
This generation of the Toyota Carina was produced between September 1981 and April 1988. For Toyota this was considered to be a very long lasting production. It obviously helped that the Carina derived van stayed into production till April 1988, but also the sedan and coupe were available till the end of 1987. Read the rest of this entry →