Ka Ko posts clips from various Hot Version videos regularly and yesterday he posted up a short clip of a turbocharged Toyota Carina AA63 versus a Toyota Corolla AE92 sedan.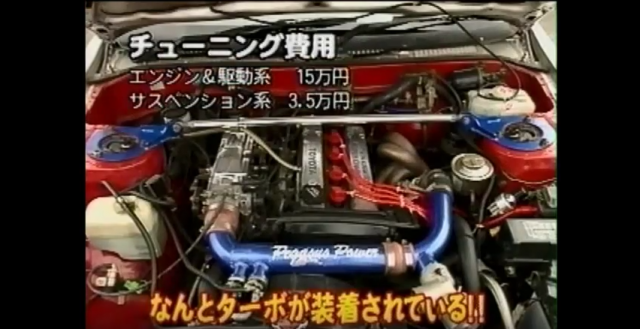 The Carina is wrongly placed as the T15/T16 in the description but in reality it is a resprayed Toyota Carina AA63. Also don't get fooled over that 4A-GZE that got swapped in from an AE92: it is actually turbocharged! Another way to get a twin cam turbo in a Carina!
The comparison between the two is made by driving them as fast as possible on the Ebisu track:


As you can see Keiichi drives the Carina in a spectacular way over the curbs.
You can hear his comments on the car in the video below:
Unfortunately this video has been removed by Youtube. Once I find it again I'll reshare!
And he definitely approves. 🙂
The Toyota Corolla AE92 sedan is also a very impressive and fast car even though it is almost bone stock under the bonnet. Handling seems to be quite good for a front wheel drive car!