According to Daniel O'Grady from Wasabi Cars, rusty cars are slowly disappearing from the streets of Japan. This is mostly due to the increase in the price of steel and people actively knocking on people's doors and offer to take them for free. Luckily I still have heaps of Japanese rustoseum photos in my drafts folder, so I have many more to post here on the blog before I run out of them!
This week we have a junkyard in the Kami district in the Miyagi prefecture. According to the blog poster, the owner doesn't see it as a junkyard, but as a treasure trove!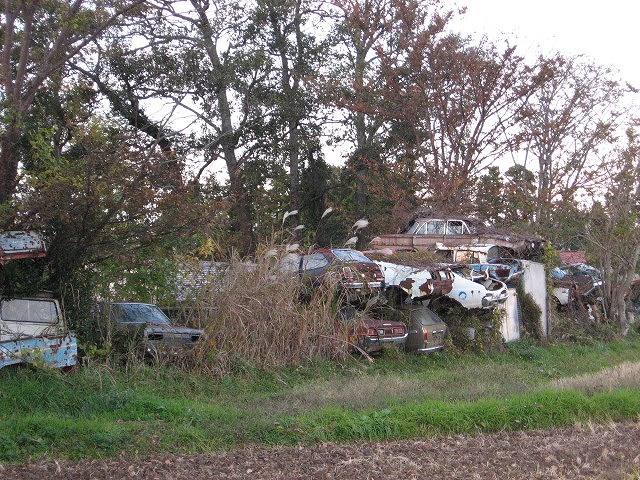 The junkyard consists mostly of old rust brown Nissans, like this Skyline C10: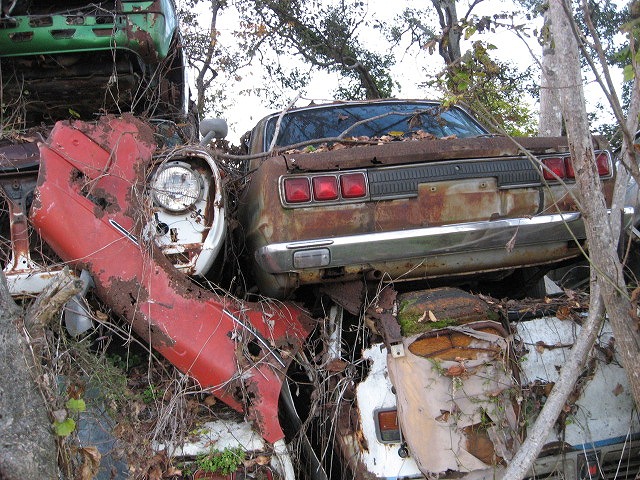 This Nissan Bluebird-U 610 doesn't look that bad, right? It still has white paint on its surface!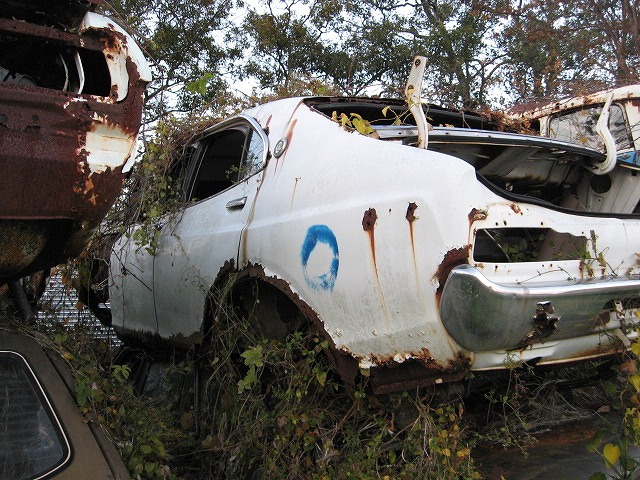 And this super rare Nissan Laurel GL C130 has become extinct over the past decades: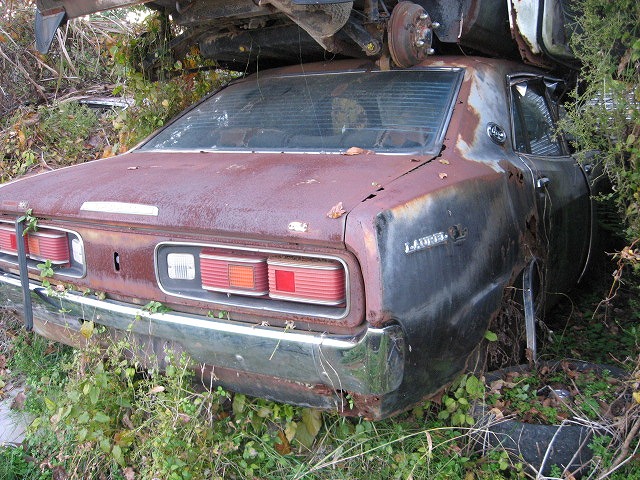 Even though I said it mostly consists of Nissans, it also has oddballs like this Isuzu Bellet sitting on top of a Nissan Laurel C230: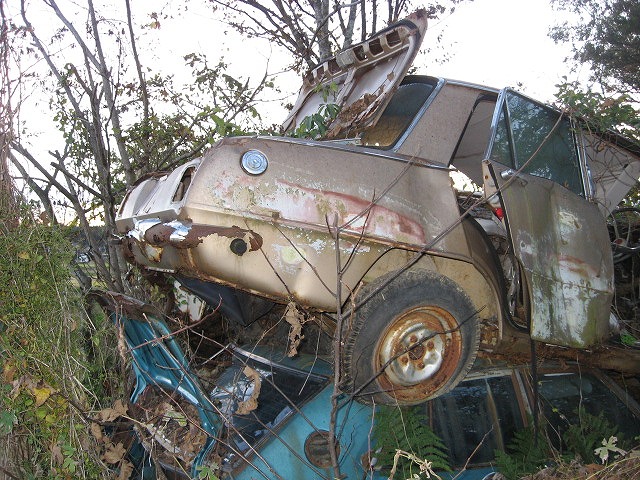 There are many more rustoseums to enjoy here: Junkyard spotting in Kami-district.