Two weeks ago I posted a video of the stunts of Shuto Kosoku movie on the Shuto Expressway. A few days ago I came across a relatively new video by Kamepo: the Shuto Expressway C1 loop driven in 2023 synchronized with footage from 1986! I have been a long time subscriber of Kamepo's videos and I'm sure I have posted a couple of his/her videos over the years.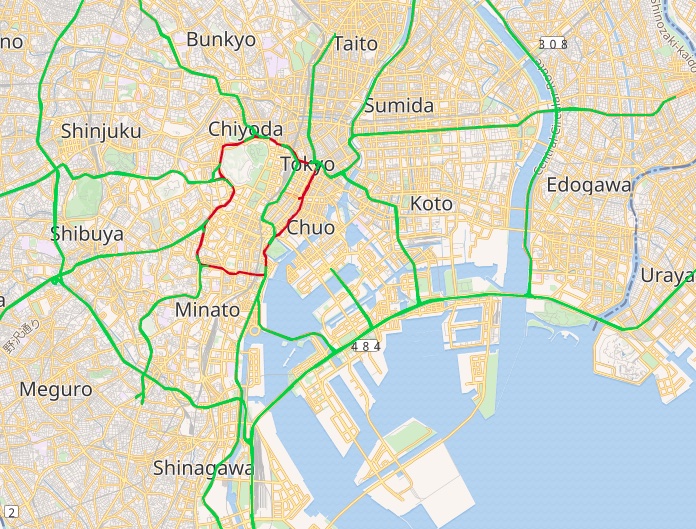 What surprised me is that the Shuto Expressway C1 loop didn't change at all! This made it possible to make this video and follow the exact same route! Watching older footage is great, but seeing how things progressed in Tokyo over time in 40 years is even better!
The video was posted four months ago. The video already raked up 77K views, so I'm not the only one who loved watching it!
Identifying cars on the Shuto Expressway C1
There are way too many cars to identify, but here are some of the highlights:
1986: brand new Toyota Corolla FX16 (@0:45)
1986: beige Mitsubishi Galant Sigma (@1:41)
1986: white Toyota Crown hardtop S120 (@1:55)
1986: Toyota Sprinter sedan E70 (@2:59)
2023: Porsche 911 (991) (@3:50)
1986: Lancia Thema with youth driver mark (@4:31)
1986: Nissan Sunny GX-R hatchback (@6:32)
2023: white Porsche 911 (997) (@6:41)
1986: Honda City cabriolet (@7:23)
1986: Honda Civic AH (9:02)
1986: Honda City (non-turbo) (9:41)
1986: Nissan Laurel C31 hardtop (11:32)
1986: Nissan March Turbo K10 (11:46)
1986: Toyota Carina hardtop coupé A40 (11:55)
1986: Toyota Corolla sedan E70 (@12:39)
Disappointing cars from 2023
It is funny to see how little interesting cars can be seen in 2023. Most of the cars are boxy microvans, taxis or maybe a Prius. The only noteworthy cars from 2023 are two Porsche 911s.
Amazing cars from 1986
On the other hand, the 1986 tape shows some really interesting cars! The Lancia Thema must have been a relatively new car is the Thema launched in 1984. It's funny to see such a rare and expensive car with a youth driver mark on its boot! Then the Nissan March Turbo K10 is also a very interesting car. It only launched in 1985, so this must have been a brand new car! Also the Sunny GX-R hatchback and Corolla FX16 both were new in 1984, so both were also relatively new cars. Finally the Honda City Cabriolet was also new in 1984 and it, with its Pininfarina styling, it must have been a real eye catcher back in 1986!
Bonus video: 1986 footage
You can watch the 1986 footage separately here:
Kamepo has a lot more videos on his channel, including more side by side comparison videos. It's definitely worth checking out!