A Celica XX, also better known as the Celica Supra in the USA, is the first attempt by Toyota to create a Gran Tourer out of the Celica. The Celica XX 2000G isn't particularly a car with a lot of room in the back. So how could this be a Family Album Treaure?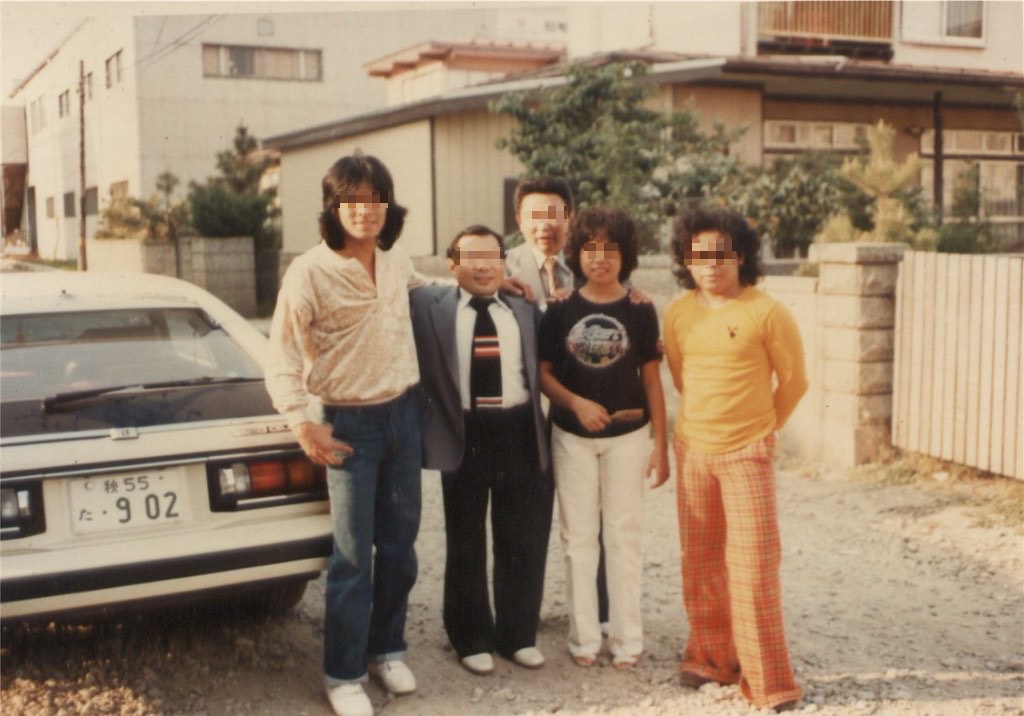 I found this photo on Flickr and the caption was "Akita Japan – 1979". What caught my interest in this photo was the size of the family. I wondered how five adults can fit in a second generation Celica? Well they simply don't!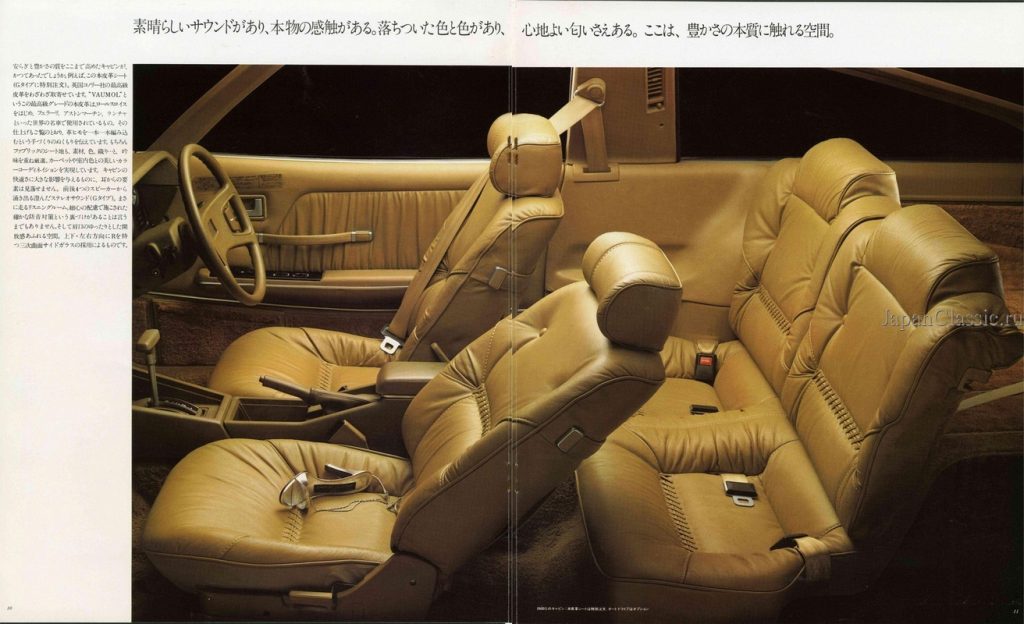 If you look at the interior space from the Japanese brochure you can immediately see it simply won't fit! There are two very comfortable gran tourer seats in the front and the rear bench has two very luxurious seat indentations in the rear. If a fifth person would have to sit in the middle, that person would quickly have a very sore butt from sitting on the middle hump and a very sore back from the split back rest in the middle! So my conclusion is that in the photo above the young man on the ledt and woman in the middle were only visiting family in Akita in 1979.
The Celica XX 2000G
The Toyota Celica XX was a relatively new car back in 1979. Even though the second generation Celica was introduced in 1977, the XX lineup only got introduced one year later in 1978. That means this Celica XX couldn't have been older than 1 year and it surely looks immaculate!
You may wonder how I know this is a Celica XX 2000G? The Celica XX was available in either G, S or L trim level. L meant Lowest grade, S meant Sport and G meant Gran Tourer (GT). The S trim level was a bit toned down and it appears this is the G grade. The license plate has the 55 numeral to denote the vehicle class, which means the engine displacement is between 550cc (660cc nowadays) and 2000cc. This all translates to a Celica XX 2000G MA45.
The Celica XX 2000G featured the SOHC M-EU engine with EFI. This engine had a respectable output of 125 PS (92 kW) at 5000 rpm and 170 N⋅m (125lb⋅ft) at 4400 rpm. Not the quickest engine around, compare that to the 130 PS (95 kW) at 6600 rpm and 152 N⋅m (112 lb⋅ft) at 5200 rpm for the first generation 4A-GE that only arrived five years later. But the M-EU has heaps of torque and should be an unstressed engine, which makes it a much better suited engine for a Gran Tourer.
The original image can be found here.