Manga Cars
A flying Nissan Cherry X-1R coupe and a rusty Honda N360 will feature in this fourth episode of spotting manga cars! I'll read this Japanese manga of Restore Garage 251 and I found over 25 different cars in it!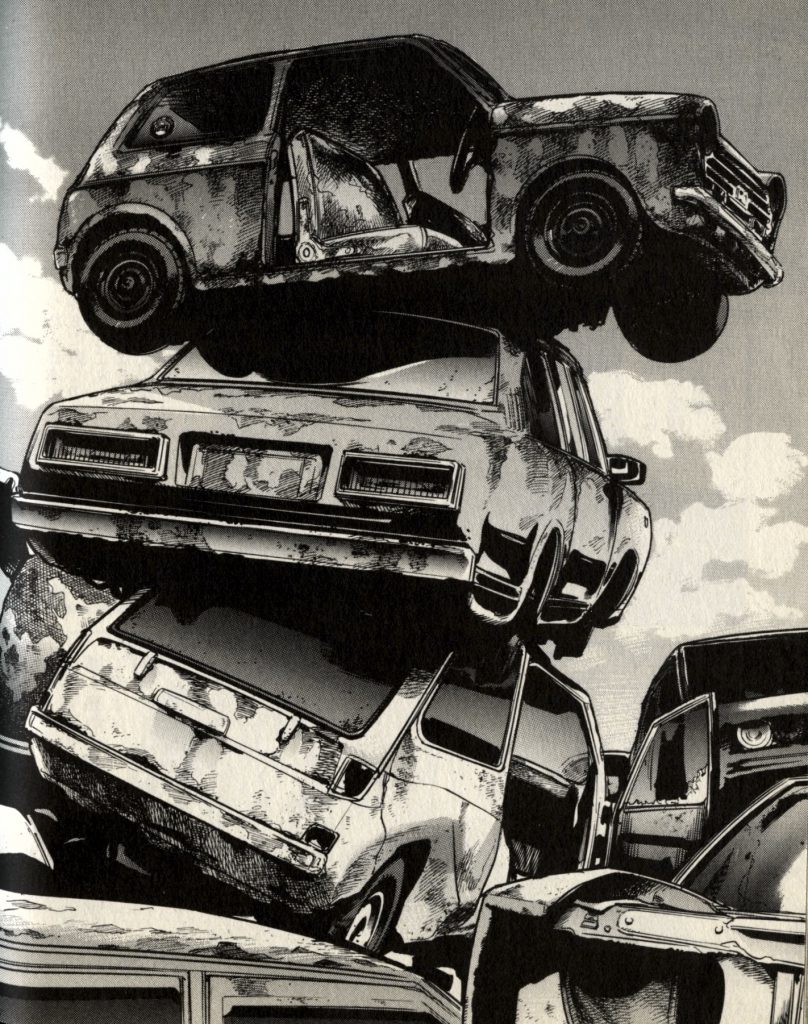 Restore Garage 251 by Ryuji Tsugihara
Restore Garage 251 revolves around Satomi Yumejiro and his grand son, who restore old Japanese cars. In each restoration there seems to be a background story: either some owner / ex-owner wishing to restore their lost love or some special car that is restored and given to a collector. The great thing about Restore Garage 251 is that it also focuses on the technique behind the restoration: how carburetors work, how a steering rack works and how you can mend metal into place. Definitely a manga that I would love to see translated and published in English!
You can find the video and the high resolution scans of the panels containing manga cars below:
Manga Car spotting video
Even though I spent a lot of time preparing this video and am convinced all cars have been identified correctly, I can always be wrong. Don't hesitate to leave any suggestions or updates in the comments below! Also to make it easier for you to look in depth at these manga cars, I've includes the scanned panels in the next section below.
Scanned panels
If you wish to purchase this Manga, you can find it here:
Restore Garage 251 on Amazon
Cars in this video
Honda N360

Nissan President HG50

BMW X5 or Toyota Alphard?
Volkswagen Golf IV
Toyota Celica XX A40
Bentley Arnage

Honda Civic 1st gen 2x

Subaru 360
Honda Life Step Van
Mitsubishi Galant / Lancer
Nissan Skyline C110 sedan
Mitsubishi Jeep
Mitsubishi Minica 2nd gen
Nissan Skyline C110 sedan
Mitsubishi Mirage
Honda N360 2x

Toyota Carina TA17
Toyota Chaser X30/X40
Mitsubishi Fuso Canter

Toyota Crown Comfort Taxi
Suzuki Carry / Every truck
Suzuki Carry / Every van
Toyota Supra A70
Honda S800m (mk2)
Nissan Skyline C10 or Nissan Laurel C30
Nissan Skyline C10 GT
Isuzu Bellet or Isuzu Florian or Skyline C10?
I've ordered a bunch of mangas as suggested by you, but they are still on their way from Japan. The two series I've ordered are Over Rev! And Shakotan Boogie. If you have other suggestions, please let me know in the comments below!