Manga Cars
Ever wondered which cars are featured in Initial D? And perhaps also wondered which model, make and type these manga cars are? In this third episode of Manga car spotting, I'll be spotting cars in the first book of Initial D! This first book is the US version of the Manga by Tokyopop and covers chapters 1 to 10 of the Japanese Manga.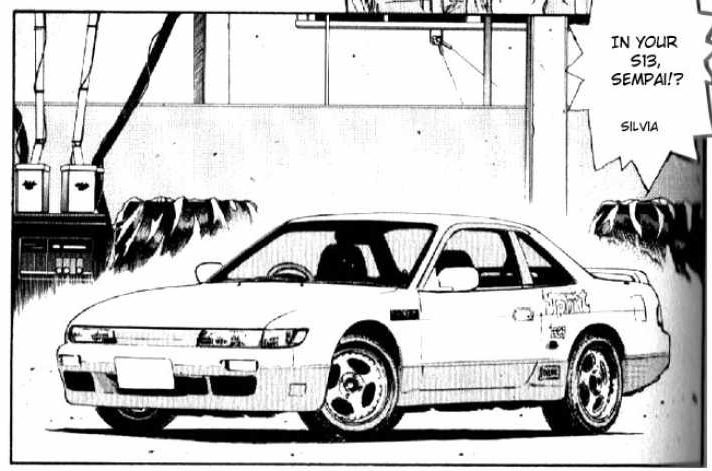 Initial D by Shuichi Shigeno
I don't think Initial D needs an introduction: it's the classic racing manga / racing anime series that gained huge popularity during the mid 1990s in Japan and mid 2000s outside Japan. The manga itself contains many layers of depth and isn't just about cars, but also about (family) relationships and harsh training by commitment and determination. These first 10 chapters are mostly the introductory of the characters and the setting, so not a lot of action will happen. Still it was fun to do!
You can find the video and the high resolution scans of the panels containing manga cars below:
Manga Car spotting video
Even though I spent a lot of time preparing this video and am convinced all cars have been identified correctly, I can always be wrong. Don't hesitate to leave any suggestions or updates in the comments below! Also to make it easier for you to look in depth at these manga cars, I've includes the scanned panels in the next section below.
Scanned panels
Also if you wish to purchase this manga, you can find it here:
http://www.banpei.net/redir/initialdtokyopopbookone
Cars in this manga:
Nissan Sunny van B11
Toyota Sprinter Trueno GT Apex Twin Cam 16 AE86
Toyota Carina ED T200
Toyota Corolla wagon E100
Toyota Carina coupe A60
Mitsubishi Minica Dangan ZZ
Toyota Scepter / Camry XV10
Toyota land cruiser J80 / Nissan Patrol Y60
Mercedes Benz E190 W201
Mazda Bongo
Mitsubishi Chariot 1st gen
Mitsubishi Lancer / Mirage C10
Nissan Silvia S13 K's
Honda Civic EG
Nissan 180SX S13 Type II RS13
Mazda Efini RX-7 Type R Type A FD3S
Mazda Savanna RX-7 Infini II FC3S
Nissan Silvia S14 Q's
Toyota Starlet GT Turbo EP82
4th gen Subaru Sambar
3rd gen Mitsubishi Minicab
Nissan Patrol 4th generation
Toyota Corona T140
Toyota Cresta X60
Toyota Corolla Levin GT-V AE86
Mitsubishi Galant VR4 E39A
Mitsubishi Pajero V20 2nd gen
Nissan Skyline GT-R BNR32
Toyota Celica SS-I ST202
Nissan Homy / Caravan E24
Nissan Skyline GT-R BNR32 Vspec II