This Datsun Cherry 100A E10 on a set of KN Jupiter rims just happened to be somewhere in the background of a Dutch news clip. It happened in a flash and I had to replay the video twice to confirm it was indeed a 100A Cherry E10. It took me 5 minutes to figure out where it actually was located…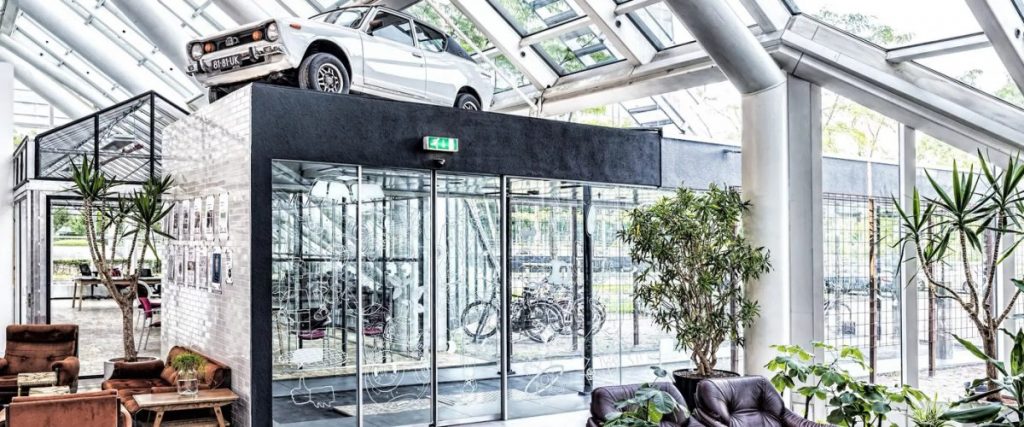 The news clip featured a meeting room sign with the name The Louis. I googled for it and came across a shared office building called B. Building in the south-west of Amsterdam that featured a bookable meeting room with that name.
On that very same site I also found some photos of the foyer featuring the Datsun 100A standing on top of the entrance. That's actually the photo I featured above. There is actually a link with the Datsun: the building used to be the Nissan European headquarters in Amsterdam and was later used by the clothing brand MEXX as it's headquarters.
I found a video from 2017 about the office building with a couple of shots featuring the Datsun Cherry:
Continue reading