Manga Cars
What do a Shelby GT350, a widebody Koenig Porsche 928 and a 3WD Mazda T2000 truck have in common? They are all featured in this fifth episode of reading spotting manga cars! I'll read these two Japanese mangas of Ah! My Goddess and I found 13 different cars in it!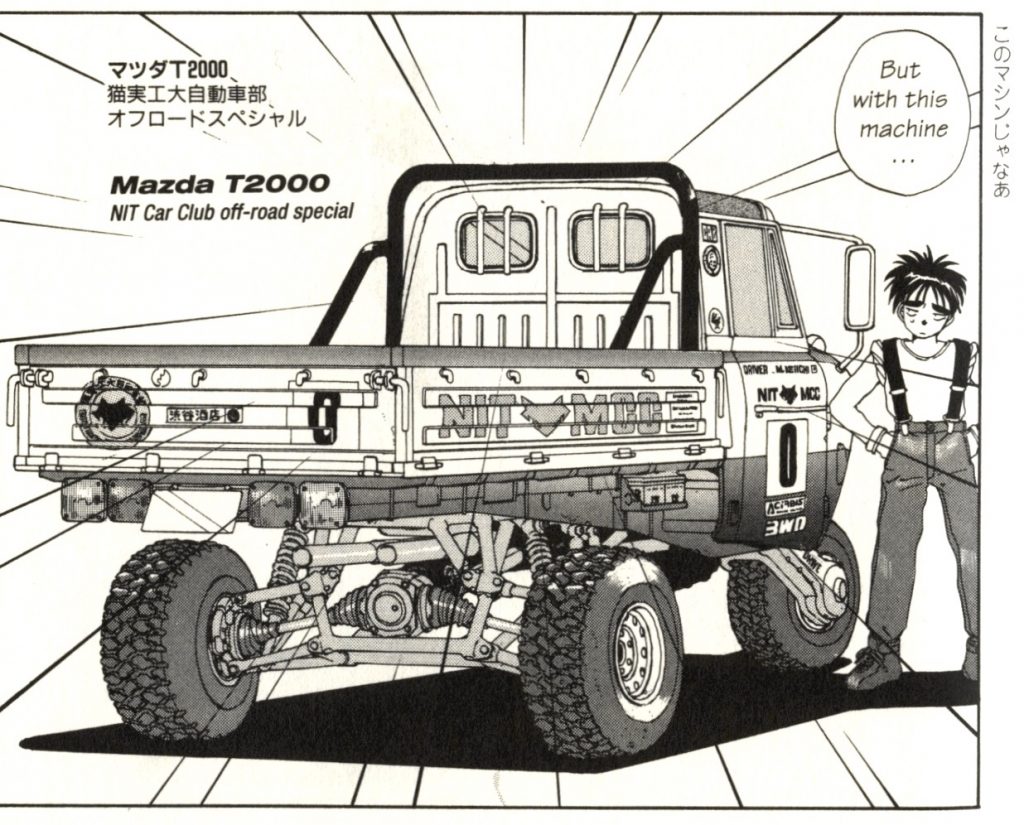 Ah! My Goddess by Kosuke Fujishima
The story revolves around a student called Keiichi Morisato. He attends the Nekomi Institute of Technology (NIT) in the fictional Japanese town called Nekomi in the Chiba prefecture. Kosuke Fujishima modelled Nekomi after his own home town: Chiba.
Keiichi has to take calls for his fellow sempai in his dorm. He get's hungry, so he decides to order a pizza and dials the wrong number. Instead of the pizza delivery he actually phones the Goddess Helpline who will help anyone in distress. After some wrong assumptions Keiichi decides his sempai are probably pulling a prank with him and he wishes that the Goddess in front of him stays with him for the remainder of his life. That's basically the beginning of the Ah! My Goddess story.
So what's the connection with cars and motorcycles then? Well, Kosuke Fujishima is a petrolhead who loves cars and motorcycles. Keiichi is probably his likeness and is into cars and motorcycles as well. He's also member of the NIT CC: the Nekomi Institute of Technology Car Club and this obviously helps to increase the number of motorized vehicles in this manga!
You can find the video and the high resolution scans of the panels containing manga cars below:
Manga Car spotting video
Even though I spent a lot of time preparing this video and am convinced all cars have been identified correctly, I can always be wrong. Don't hesitate to leave any suggestions or updates in the comments below! Also to make it easier for you to look in depth at these manga cars, I've includes the scanned panels in the next section below.
Scanned panels
If you wish to purchase this Manga, you can find it here:
Ah! My Goddess on Amazon
Cars and motorcycles in this manga:
Hino Contessa 1300 coupe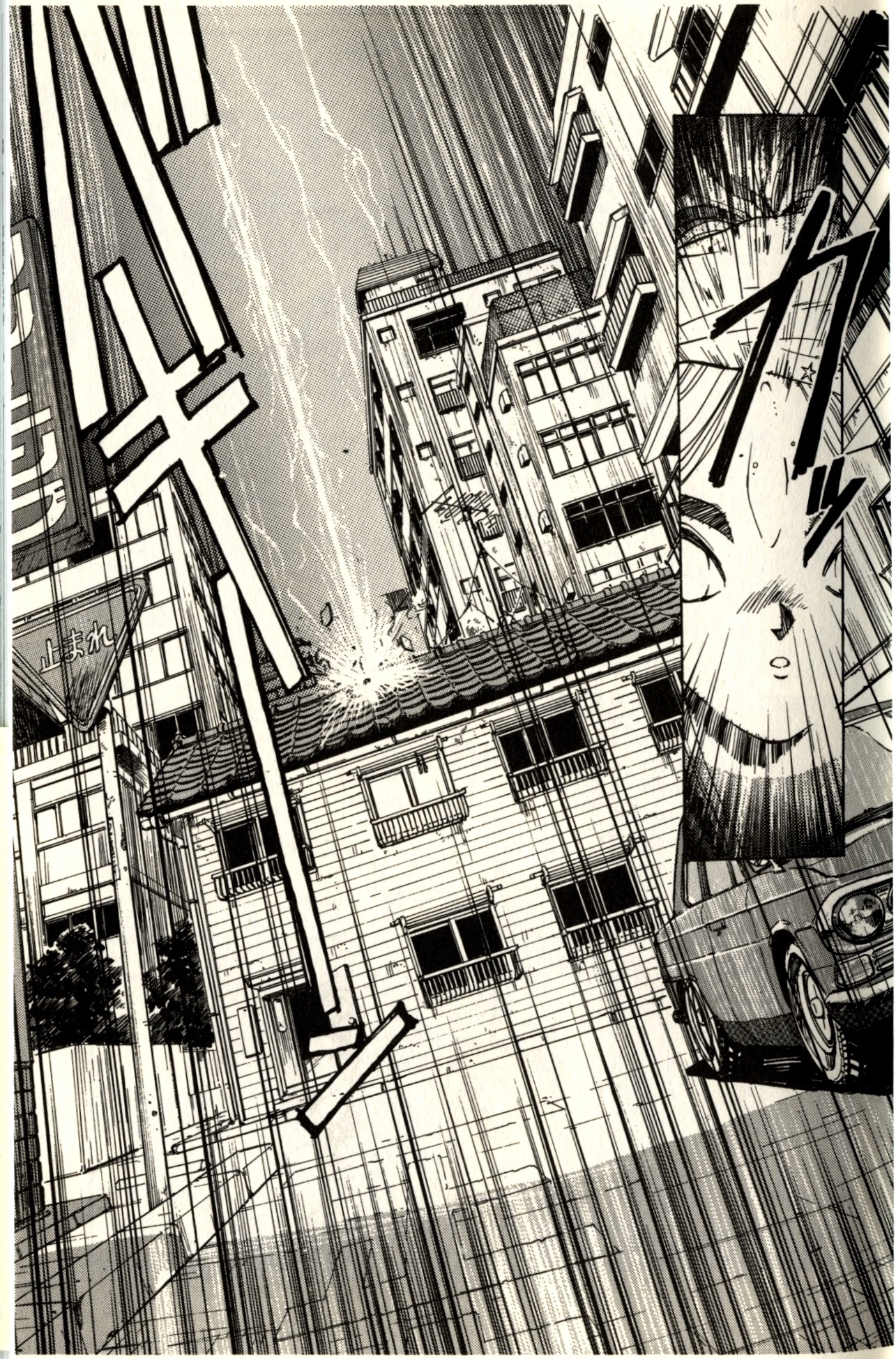 Designed by Giovanni Michelotti
Hino Contessa PD series was built from 1964-1967
Coupe became available in April 1965
The Hino GR100 engine is based on the Renault 4CV engine
1.3 litre engine outputs 55ps (54hp) standard
In the coupe it features twin carbs and outputs 65hp
Toyota halted production in March 1967 after buying Hino in late 1966
BMW R75/5 with Harley Davidson Ultra sidecar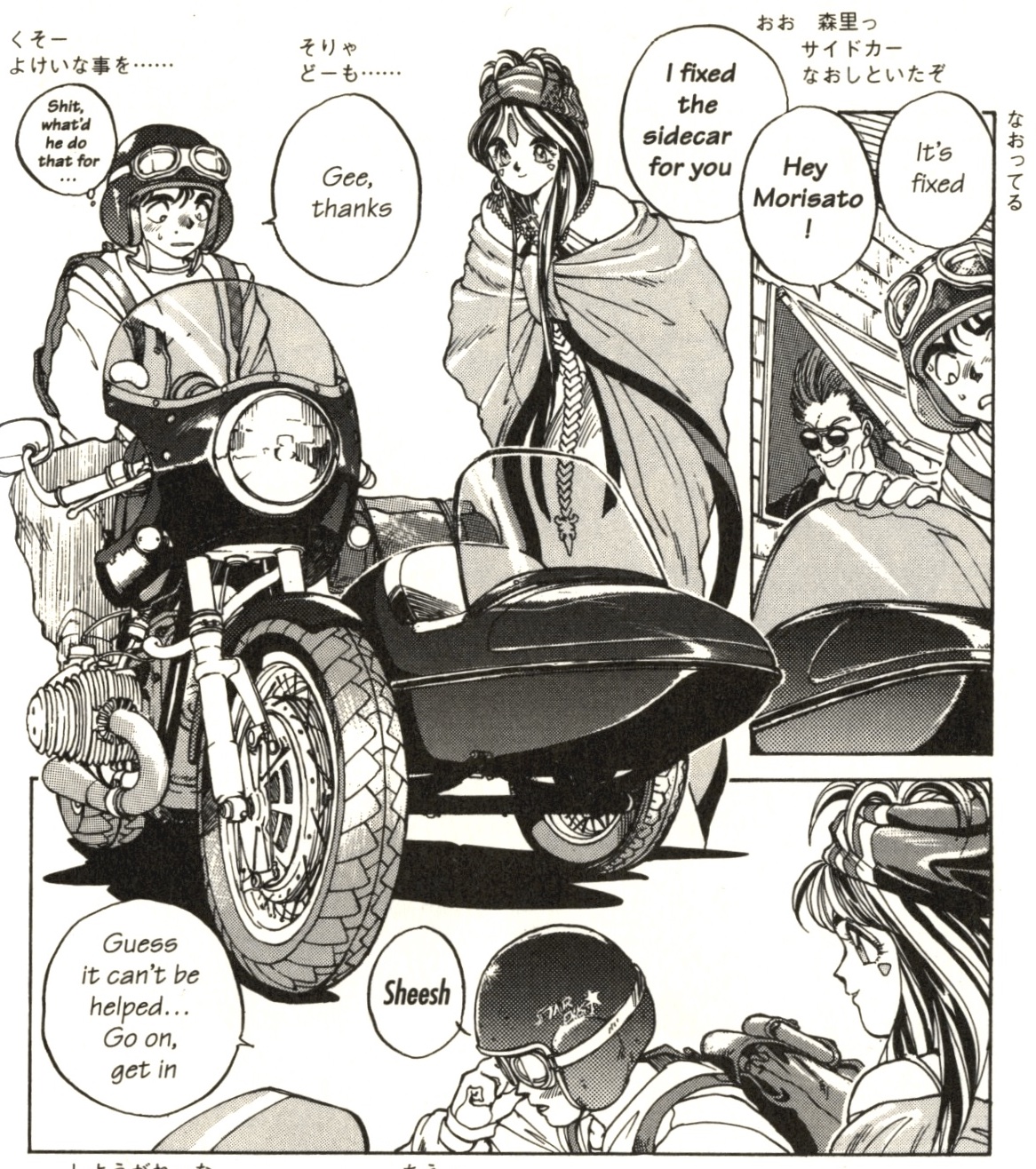 Launched in 1970, the R75 featured a 750cc boxer twin
The R75/5 could reach 177km/h (100mph)
Post 1973 the R75 received a lengthened rear swingarm
Sidecar is a Harley Davidson Ultra
BMW 535i E34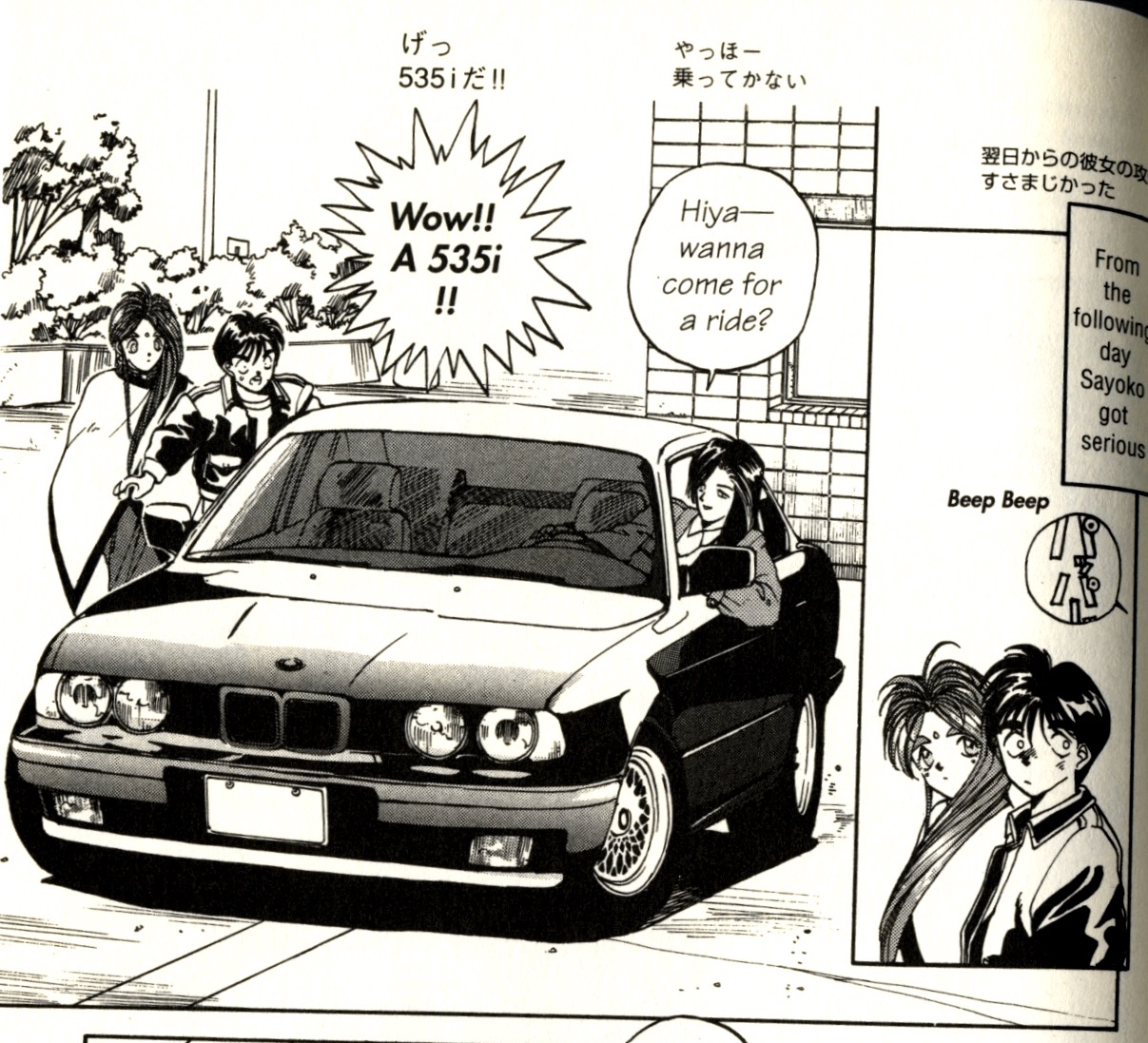 Production from 1987 to 1992
Top model of the E34 till the 540i E34 replaced it in 1992
Engine is a M30 6 cylinder engine
Even though it reads 3.5 on the side, it was actually was 3.4 litres
Note that the 535i here is actually a left hand drive car!
Yamaha BW's 50cc moped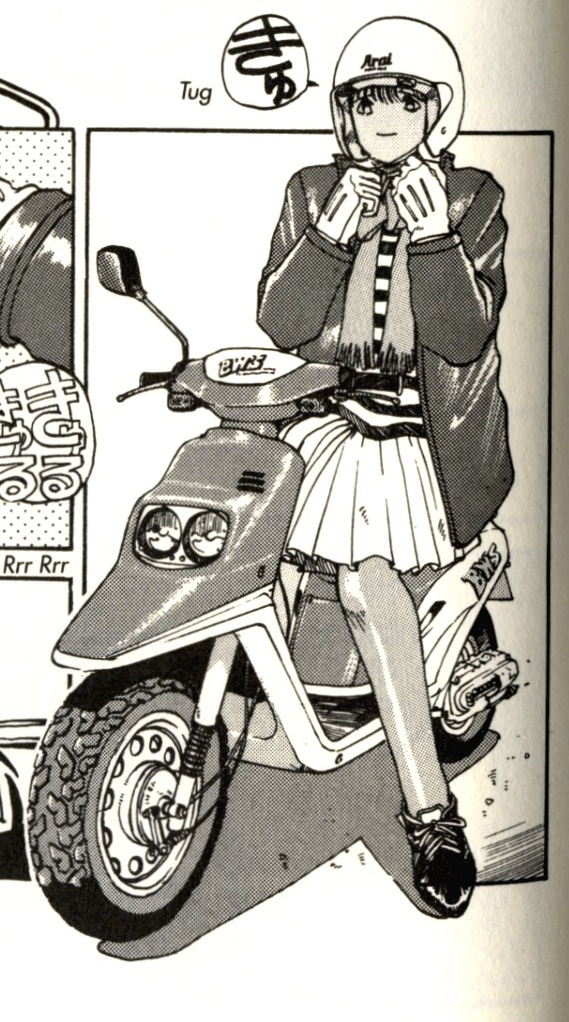 The CW50 was produced from 1989 till 2001
Also known as the Yamaha Zuma
Horizontal 49cc aircooled 2 stroke engine with 1.7hp
Sold in the US and Canada between 1989 and 1990 and reintroduced in 1997 till 2001
Mazda T2000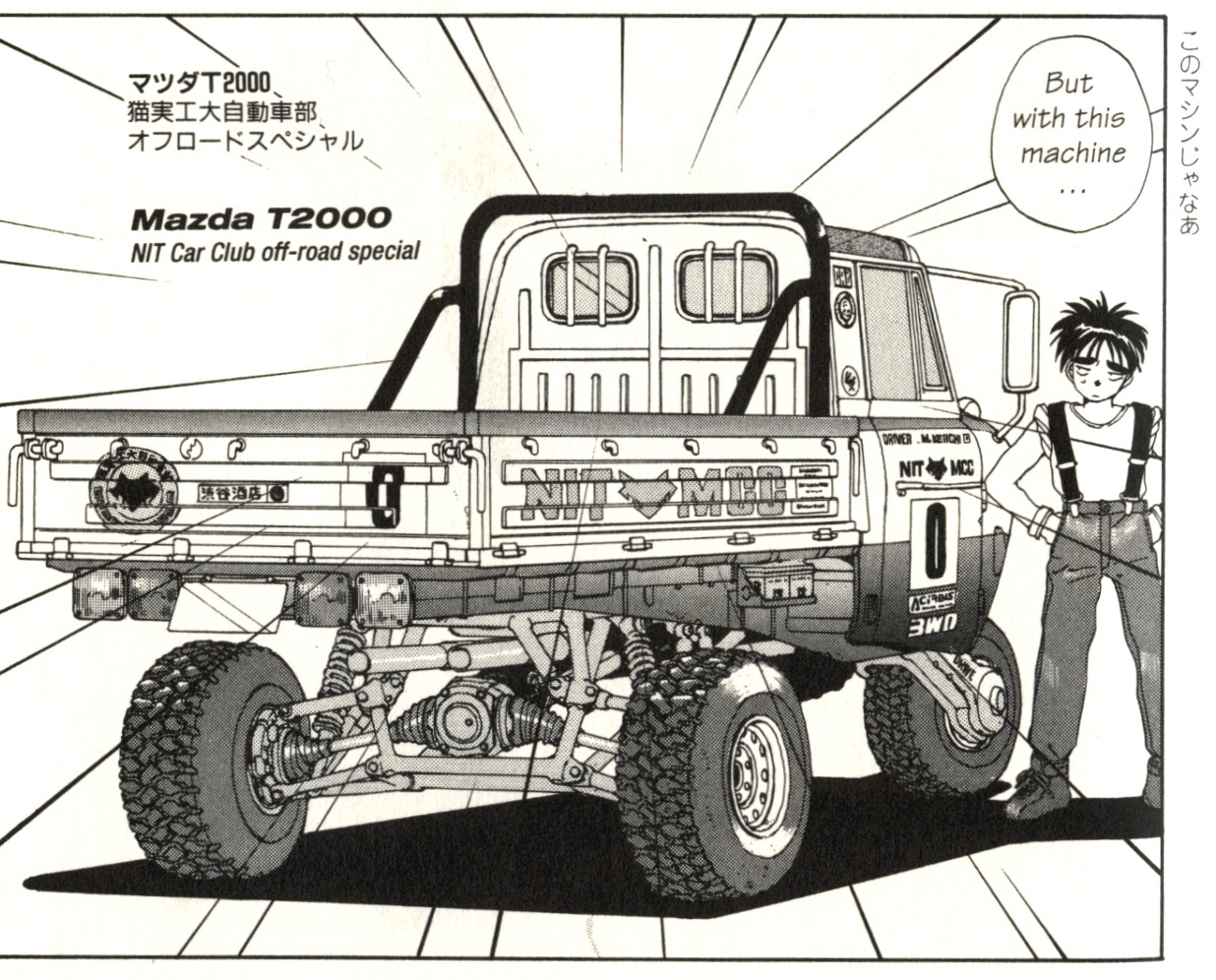 Mazda T2000 was in production from 1956 till 1974
4 cylinder 1985cc VA engine outputs 81hp
Short wheelbase version
With extended bed it was 6.08 meters (20 feet) long
Due to the single front wheel it only had a turning radius of 5.93 meters
Toyota Liteace XL-7 AWD

This generation of Liteace is on the new m30 platform
Shared the platform with the Townace and Masterace Surf
AWD system available
1966 Shelby GT350
Also known as the Cobra due to it's lightness
289cu in (4.7 litre) Windsor V8 engine produced 310hp
Maybe it's one of those a Paxton Supercharged competition S models?
Output of 440hp
Nissan Laurel C31 hardtop Turbo Medalist

Development director Itirou Makoto Sakurai decided a hardtop four door should be created
The L20ET six cylinder single cam turbo engine produced 145hp
Autozam / Mazda Carol Turbo G AA6PA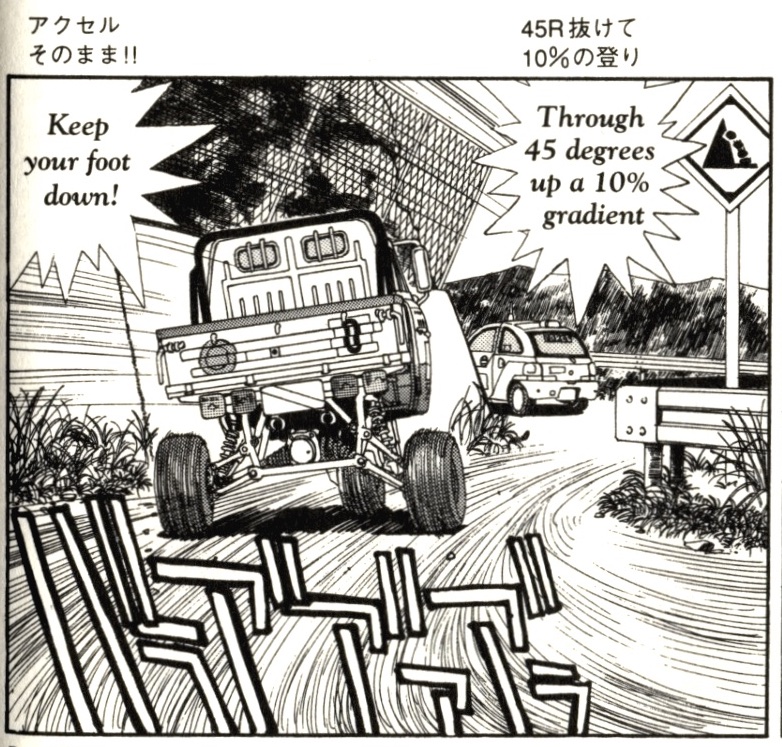 Built by Suzuki as the Autozam Carol (on top of the Alto)
Produced between 1989 and 1994
Used the Suzuki F6A turbo charged engine which produced 61ps
VW Beetle
Koenig Porsche 928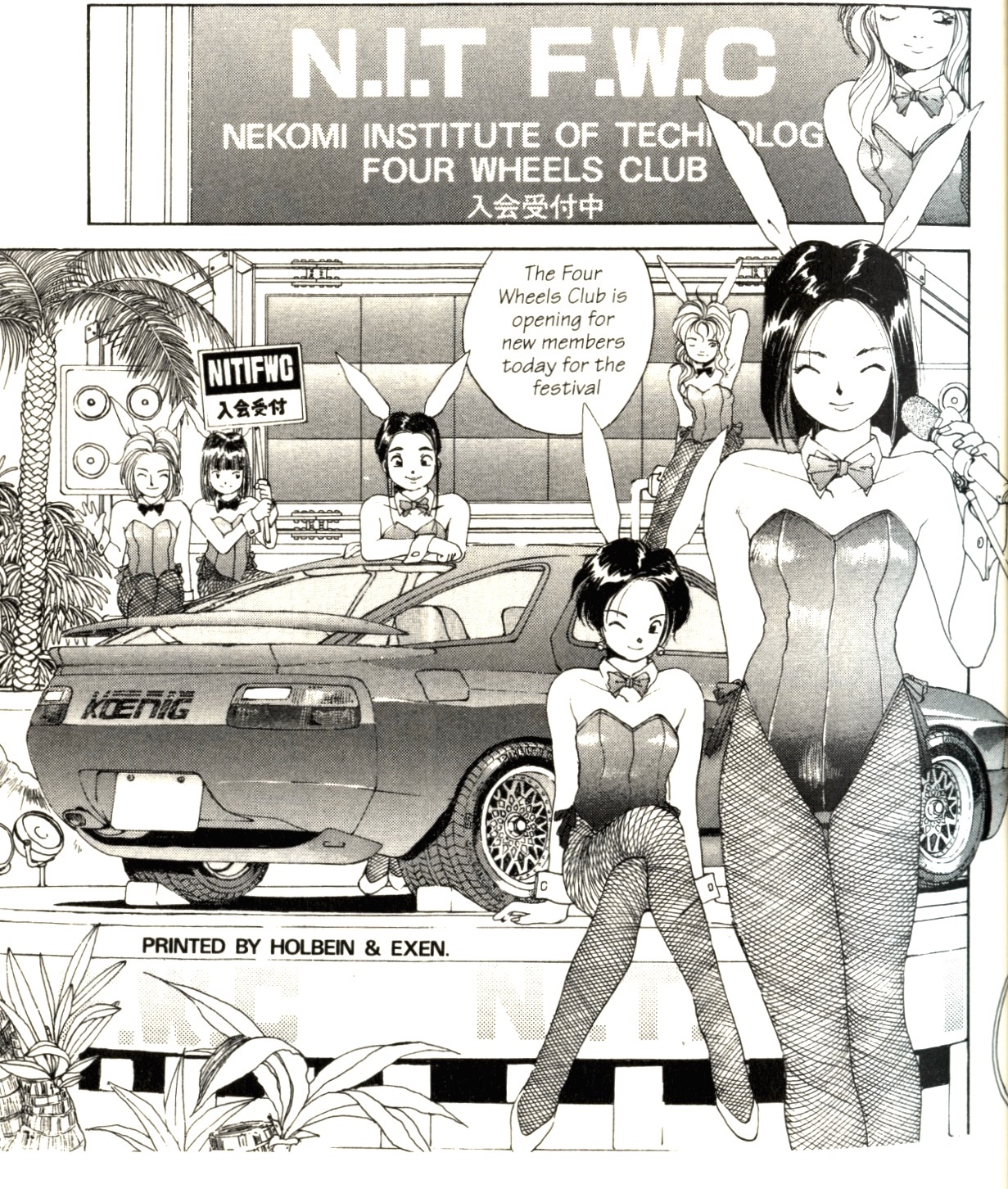 Koenig produced 80 widebody Porsche 928 over 10 years time
Wheels are 17 inch in size: 10J up front and 13J in the rear
Tune of the engine was different per customer: e.g. dished pistons, forged crank, supercharger
Honda Super Cub
Over 100 million built (2017)