As this year is nearing it's end, I thought I should do something special this year. The Christmas holidays are coming up soon, and in all it's joy and glory fits a Christmas tree. I got one at home, but I didn't have one in my office. And since my office is partially a JDM shrine, the tree should be one as well. A JDM Christmas tree to be more exact!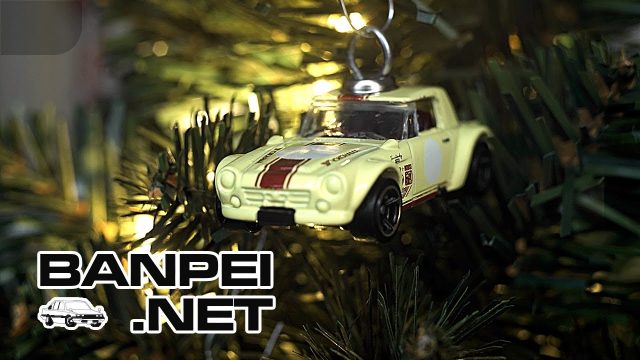 JDM Christmas tree
The idea for this came when I received a red Hotwheels AE86 as a present for Sinterklaas. Sinterklaas is the Dutch Santa Clause and therefore I thought I should do something with it. So I wondered how much work it would be to convert a Hotwheels car into a Christmas tree ornament. It couldn't be that long?
Watch the video below on how to create one yourself:

Research the ornaments
So I started to examine Christmas tree ornaments in general and found out most of them are dangling on a piece of metal wire. If only I could replicate that onto these Hotwheels cars. And yes I could: drill a hole in the top, create a metal hook from some leftover wire, put the hook through a metal protection ring and bend the legs to the side.
So how long did it take me to make one of these ornaments? A little bit over 10 minutes per car. For the seven Hotwheels that I sacrificed to the holy gods of Christmas it took me a little bit over one hour in total. Not bad, huh? In the end I didn't touch the red Hotwheels AE86, as it was a gift from someone.
Total money spent
So you may also wonder how much did this cost me? I can safely say the tree was the most expensive part: 8 euros. The cars consisted out of three recycled Hotwheels cars and in the end I bought four additional brand new Hotwheels for 8 euros in total. The rings were one euro thirty. That brings the total cost of this unique JDM Christmas tree to seventeen euros and thirty cents! Or nineteen US dollars. A bargain!
So that's it: this is my very own JDM Christmas tree and I hope you like it. I wish you a Merry Christmas and a Happy New Year!
Direct link to video: DIY JDM Christmas tree