Widebody Honda CRX Mk II ED9 [Down on the Street]
Widebody Honda CRX Mk II ED9 [Down on the Street]
This widebody Honda CRX Mk II ED9 has been featured two and a half years ago in the down on the street photo series.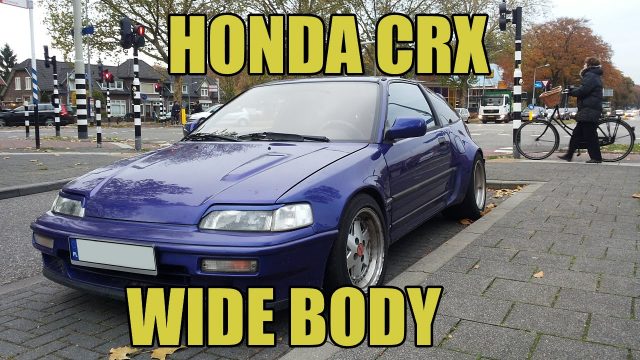 Back then it looked like the build was relatively new and I shot a few photos of it. I even made an attempt to shoot a video Wasabi Cars style, but as it was winter the lack of ambient light made it look horrible. And then it disappeared and probably went back to Poland.
Reunited
You can imagine how happy I was to see the CRX again, and this time even closer to my home.

So this time I shot the videos in my own style on two bright sunny days. No selfie style, but rather more shooting video and narrating afterwards.
Gotti Rims
What was striking me most, was the lack of headlights. Luckily they are still with the car, but then inside the car. I guess the owner is doing some maintenance on the car, as it is clearly starting to age a bit. I love the way those Gotti rims look, tucked under these widebody fenders. A bit of a shame they have been damaged by the salty winter roads. Hopefully the owner will also restore them as well.
Direct link to video: Widebody Honda CRX Mk II ED9 [Down on the Street]