This morning I was driving from my son's school to work and took a wrong turn as people were digging up in one of the streets. That happened to be a lucky break as I passed this great looking blue Honda Civic Mk1:


The little car looked awesome, especially in the early morning light.
The tenth owner must really love its little Honda as the car got treated on a bucket seat (with beads!) for the driver:


Also The Honda features a nice set of period correct alloys (perhaps fitted somewhere in the 80s already?) from which I could not recall its maker nor model. Perhaps someone can help out here?
The Civic is a 1200 automatic and was first registered in 1979. Within one month it will be 36 years old.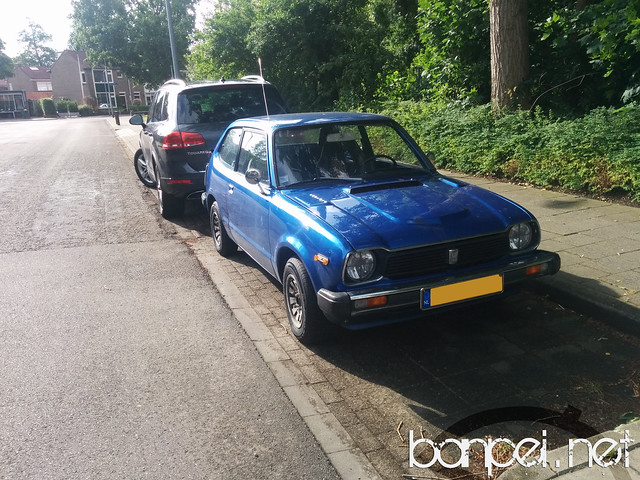 A pity someone (or something) damaged the front indicator.
In comparison to the VW Touareg it was parked next to it was literally a small smurf:


Super excited as I was I snapped a few pictures and continued to drive to work. However when I arrived at work I thought it would have looked way cooler with my Civic parked next to it (as I always wanted to do with the other red Honda Civic Mk1) but I could not have done that as the Touareg was it the way. I actually should have left a note on the car to ask the owner if he/she wants to do a little photoshoot/meetup with my modern Civic as that would have been totally cool.
Perhaps the car is still there tomorrow morning when I once more take the detour not by accident this time. 😉