Occasionally I browse Goo-Net to see if there are any interesting Toyota Carinas for sale, like a Carina Jeune or a 20v Carina. So when I spotted Yokosuka's deep blue Toyota Carina AA63 for sale earlier today I really felt a strong pain in my heart: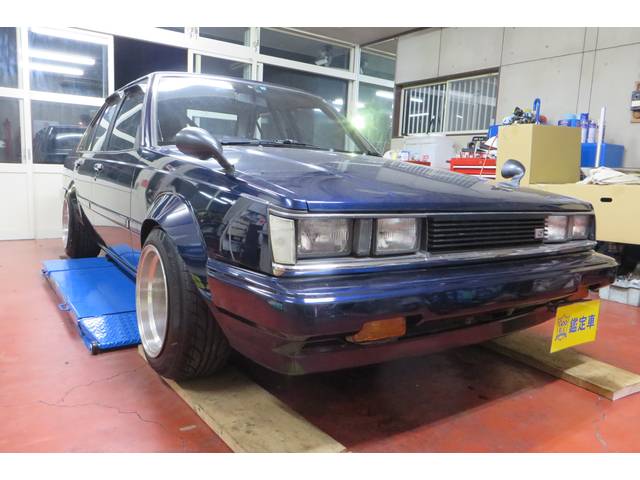 Why? It is one of the nicest Carinas around and he put so much time and effort in the car!
Yes it really is the same…
On the positive side, this allows us to have a peek on all the internals of this beauty: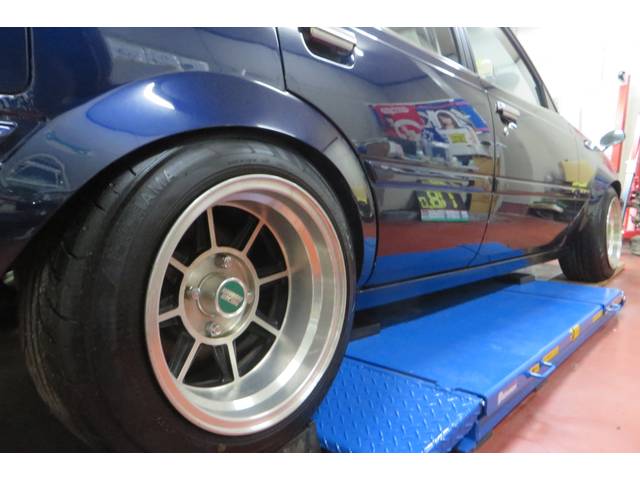 First of all those massive overfenders over those 14 inch Hayashi Streets really suit the car well!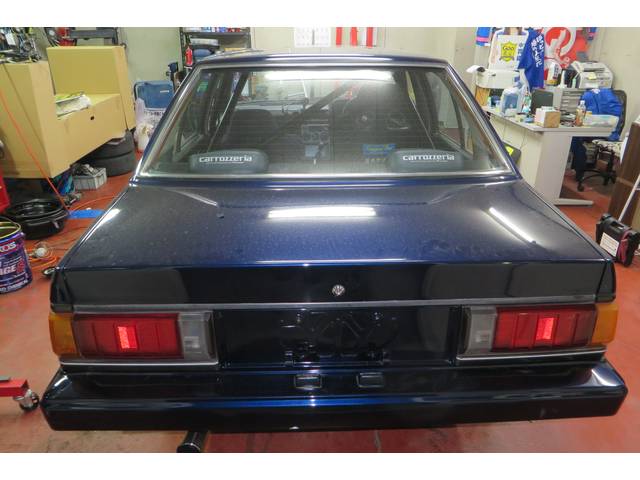 From the rear we can see a roll cage inside and period correct Carozzeria speakers on the parcel shelf.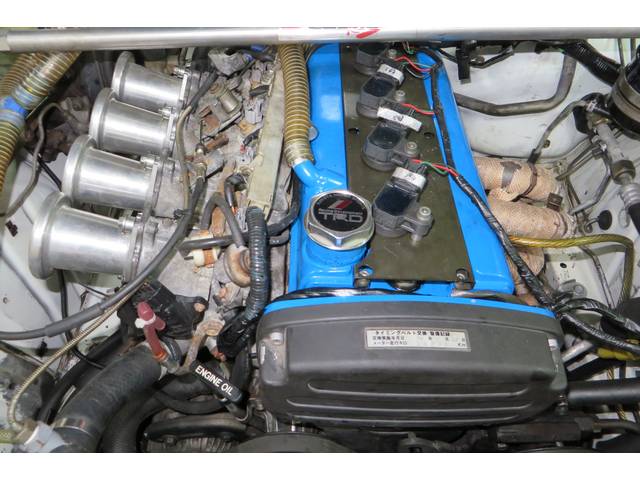 Under the bonnet we can find a 20 valve blacktop from an AE111 with ITBs and this will give the car similar power as the 4T-GTE should have given in 1982. Of course it can't match its torque. 😉
The blacktop has been granted a coil-on-plug conversion
Allegedly, according to the add the car has power steering, aircon, cd/dvd player and navigation built in. Unfortunately there are no photos to back this up.
Most interesting is this photo: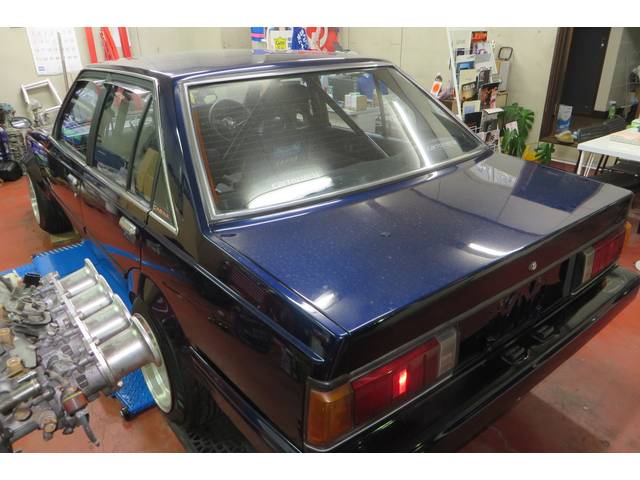 I see some nice sidedraught carburetors with very long velocity stacks. Even if they were mounted to an 4AGE they will not easily fit a Carina AA63 or Corolla/Sprinter AE86 as those stacks are way too long. So what could they be used for then instead? A race car?
Anyway, if you think 1,180,000yen (15000 dollar) is not a steep price for such perfection, you can buy it here:
Yokosuka's Toyota Carina AA63 GT-R at Goo-Net