In the category of the reverse fetishes: Japanese nowadays love the USDM look and this Illest Trueno on HaCHiRoCK Festa 2013 proves it: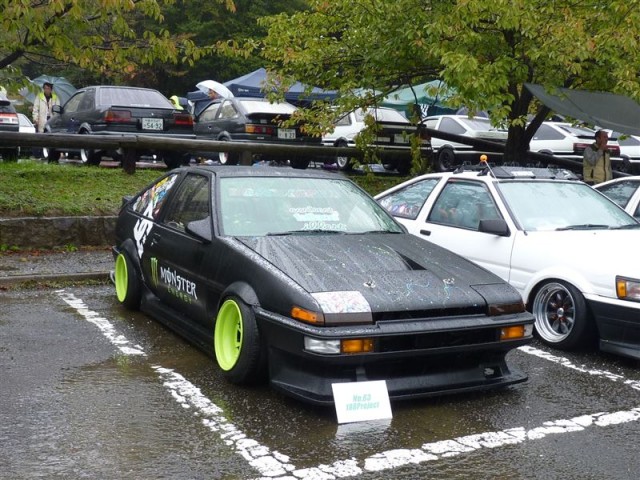 The whole car breathes Illest, Fatlace, hellaflush and any other style that emerged from the United States.
On the left side deep dished bright green RS Watanabe (rear) rims: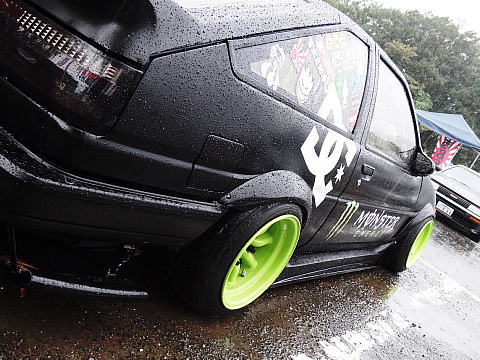 And on the other side deep dished bright blue SSR XR4 Longchamps: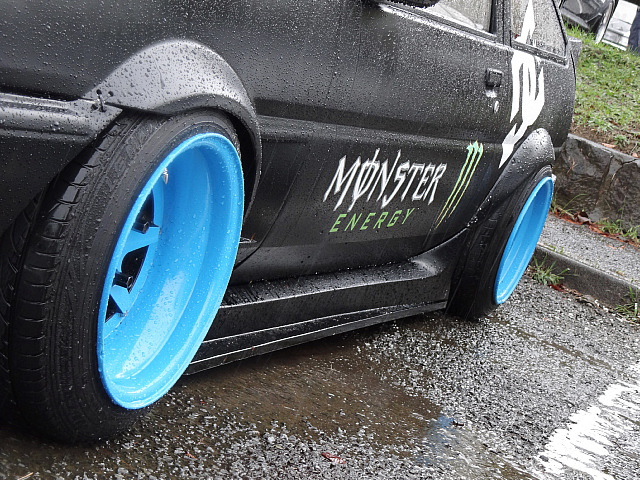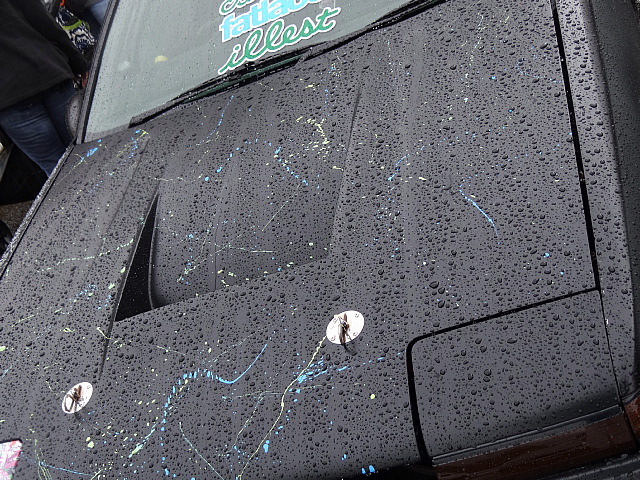 The hood (or actually the bonnet in the US) got a big air scoop to get rid of the heat and is painted with artsy-fartsy paint droppings in the same color as the rims!
The breathing is absolutely necessary as this Levin AE86 is actually a 13B powered car. So perhaps it should be called BE86?
So what do you think of this Illest Trueno? Yay or nay?
Via Minkara and TZ Factory