This is the last of the HaCHiRoCK Festa 2013 postings. Not that there is not more to show, but actually there is so much to show that I could continue for a good two weeks. 😛
Anyway, the last highlight is this kouki Levin AE86 by Mekaru: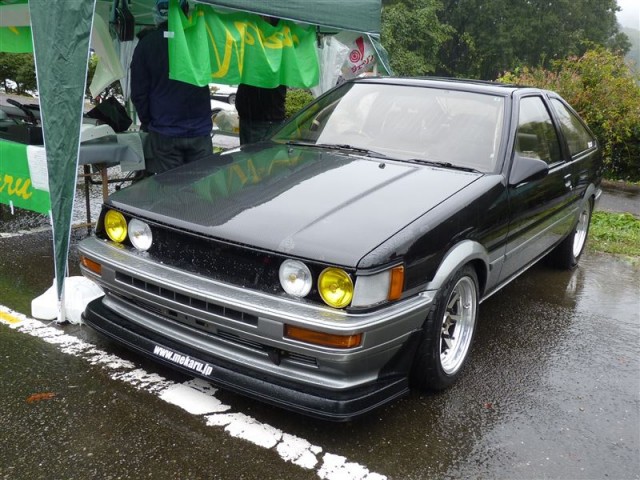 When I saw the picture above it hit me like a bomb! Bam!
For some reason quad headlights never made it on Toyotas after 1983 and as the E80 family arrived in 1983 Toyota probably wanted to show it was all modern with the one-piece headlights. But what is there not to like about this quad headlight setup?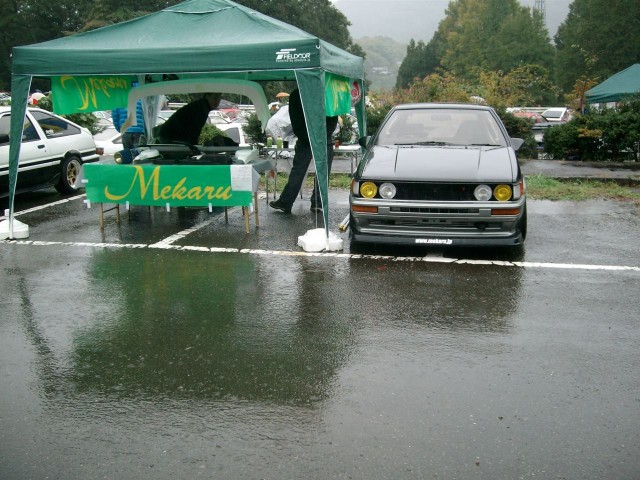 It really makes sense!
Then, of course, I started digging to find out more about the swap and the mastermind behind it!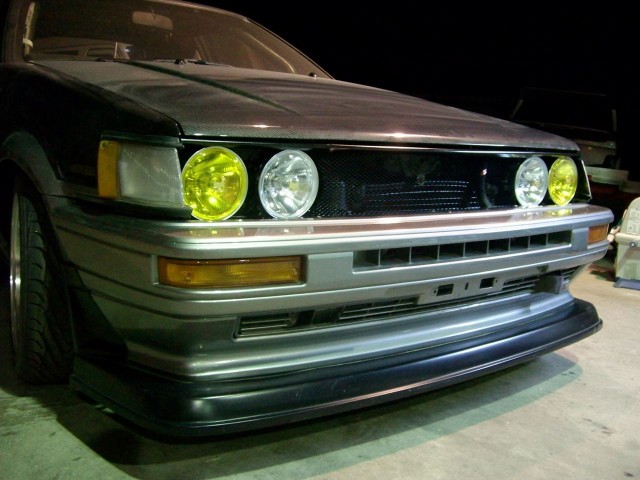 That wasn't too difficult as the front spoiler spells mekaru.jp and I quickly found out the owner of this hachi is also the owner of a small garage called Mekaru located in Komenoi, Toride, Ibaraki prefecture.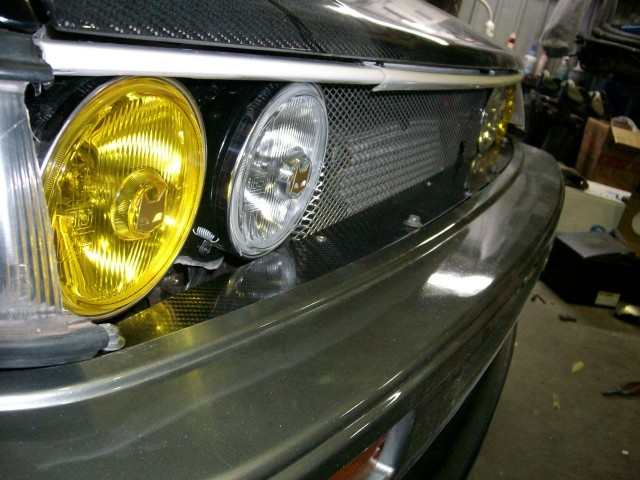 Now what is there not to like about a quad headlight setup with one yellow (high beam?) and one white (low beam?) SEV Marchal headlight? I think it looks stunning!
It took me a while to figure out what he used for the quad headlights… Was it the KE70/TE71 quad headlights bracket? Or maybe the Carina CA67V/KA67V/TA67V? Or perhaps the Corona CT147V/KT147V/TT147V?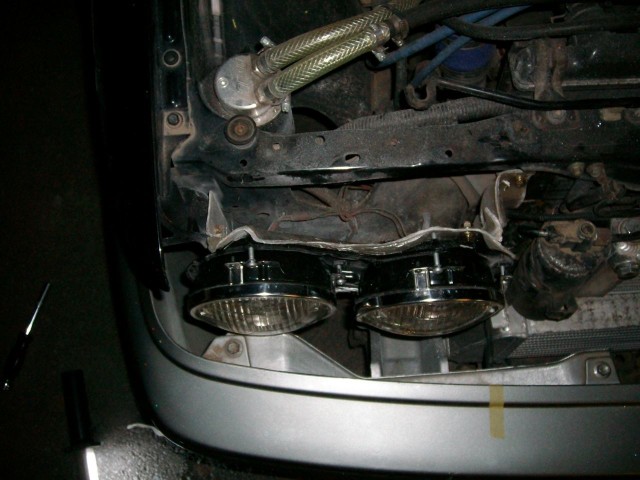 Fortunately I was able to find out! He just created his own bracket!
Now how long will it take before someone will do the same transformation here in Europe? Or perhaps the US?
Pictures via Mekaru website and the Mekaru blog