Back in September 1982 the 3T-GTE powered Carina TA63 succeeded the 18R-G powered RA63 and during the whole production run this Carina was considered as the top of the line. The 3T-GTE propelled the Carina into almost supercar-like performance!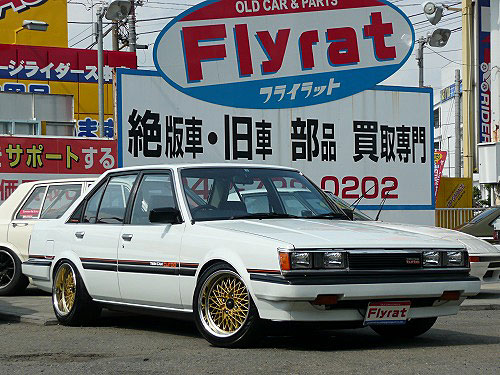 Nowadays the 160hp 3T-GTE performance resembles more like the average 1.8 litre engine in your Ford Focus wagon and I can really understand this TA63 was in need for a new and better performing engine.
Not so great for the Toyota purists, but the previous owner swapped out the 3T-GTE for a Nissan SR20DET: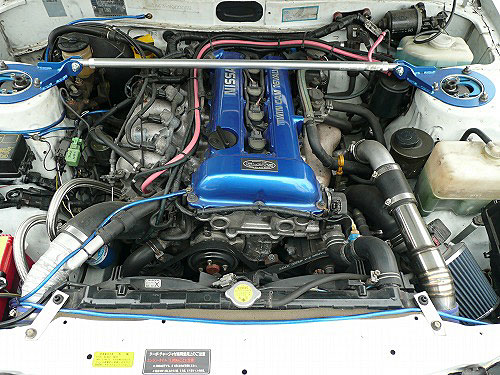 The normal headlights have been replaced by clear lenses and the chrome-look moldings are in perfect nick!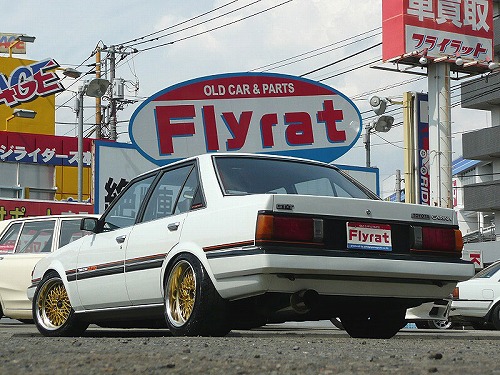 Four 16 inch SSR Formula-mesh rims (9.5J wide!) with 205/45 and 225/45 Advans wrapped around them try to keep this Carina in contact with the road.
Unfortunately this amazing Carina has already been sold for 1100000 yen (14000 US dollar) but I'm sure it is worth every single yen!
You can find more pictures at the Flyrat blog