One of the things that is typically Japanese are the lace seat (or headrest) covers that you mostly see in Japanese taxis or luxury cars. Apparently Toyota sold OEM lace covers with the Soarer griffin logo embroided on them: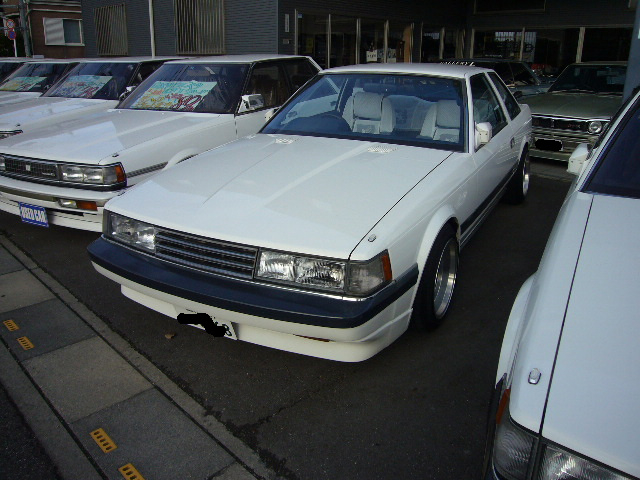 This Soarer was photographed outside Gallery L who is renowned for restoring beautiful kyusha cars. The Soarer is the "lesser" 1G-GEU powered GZ10 model, so it doesn't feature the smooth 5M or 6M engine however they did put some effort in it: it now features a five speed manual. That means you can really get the best out of that 140hp engine. 🙂
Here you can see embroided lace headrest covers up close: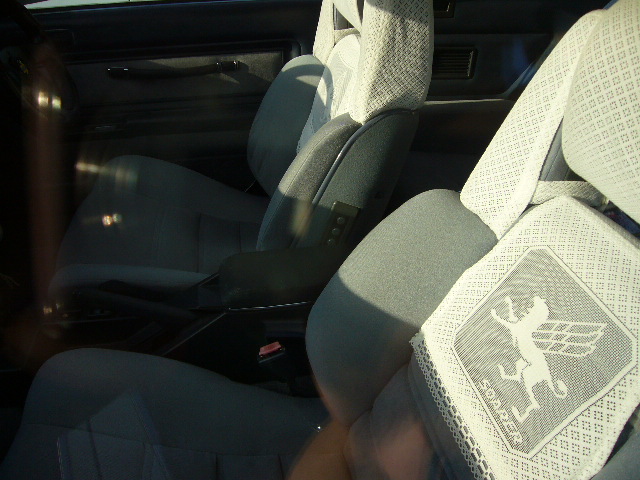 Those sporty bucket seats all of a sudden become much more classy!
Found at Ka-bili