Old relics: Michel Vaillant's Toyota Adventure
Old relics: Michel Vaillant's Toyota Adventure
Or should it rather be called Jean Graton's Toyota Adventure??
I picked up this comic book at the local second hand comic store for way too much money, but I don't really car anyway: it is worth every penny!


For the people not familiar with Jean Graton's Michel Vaillant series: it is all about Michel Vaillant, a French aristocrat who's family owns a transporting company. Michel's dad got into racing in the late 30s and Michel takes over his role as first driver. Most of the stories are based around existing cars, tracks and races, with the exception that the family always design and build their own race cars (the Vaillantes). Apparently Jean Graton persuaded by the Dutch Toyota importer to draw this one off episode around a Dutch driver called Adriaan Janssens who drives the 1979 Chevron Formula 3 car and the episode ends with a victory for Toyota at Zandvoort.
On these pages you can see the new March 793 (are those SSR Mk. III rims at the rear??), the older Chevron B47 in the background and also two Toyota KE70 liftbacks: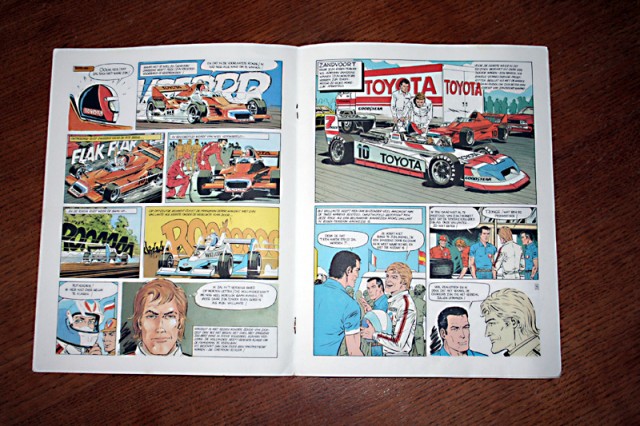 I tried to find any history about Adriaan Janssens, but I wasn't able to find anything. I did find all the information regarding the Chevron and March chassis.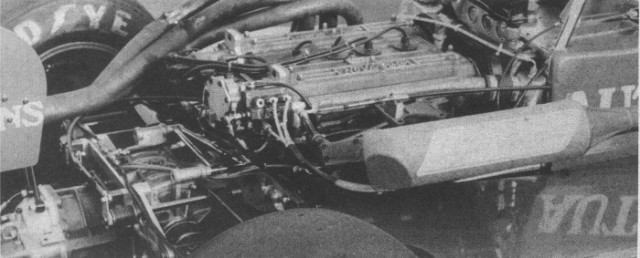 Since both cars feature a 2 liter Toyota/Novamotor engine, the picture does not show the 152E (18R-G race engine) but it does feature four spark plugs. So I assume it is powered by a regular 18R-G that was modified by Novamotor.
The backside shows both Michel Vaillant and his father admiring the Corolla KE70 liftback and the Dutch driver Janssens calls it a winner.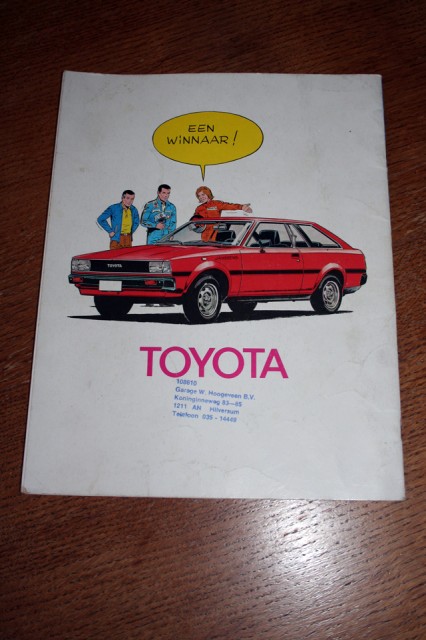 It is clear that the Dutch importer of Toyota (Louwman & Parqui) paid a substantial sum of money for this 16 page comic. They probably either gave it away to potential buyers or to the kids visiting the showroom. Either way it definitely must have closed some extra deals.
BTW: those stripes in the first photo are not a fluke… That's my Canon EOS 350D dying…