It was already a long time ago that I came across this very very very very good preserved Carina TA63 Coupe shot by the Flickr user pigs.of.darkness: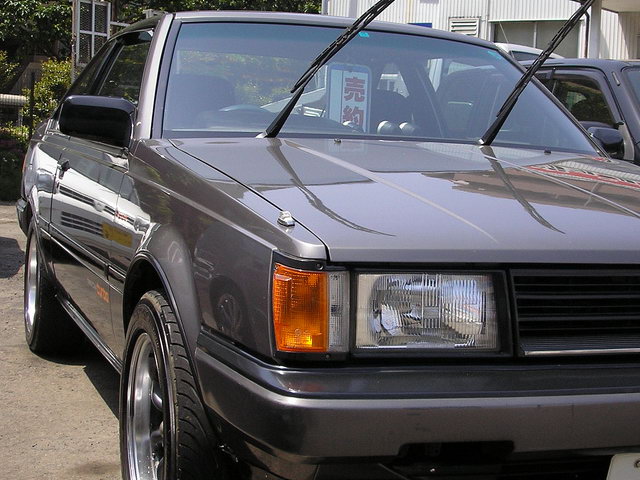 Very good looking Carina Coupe TA63
It looks like it just rolled out of the factory a few days ago and the owner slapped on a set of SSR Longchamp XR4 at the rear and a set of 2 piece Watanabe RS F817 rims at the front! Then thought a lip would finish off its 80s looks!

Rear of the Carina Coupe TA63
At the rear you can spot a very very tiny dent next to the trunklid, so that actually gives away that the car is not brand new anymore.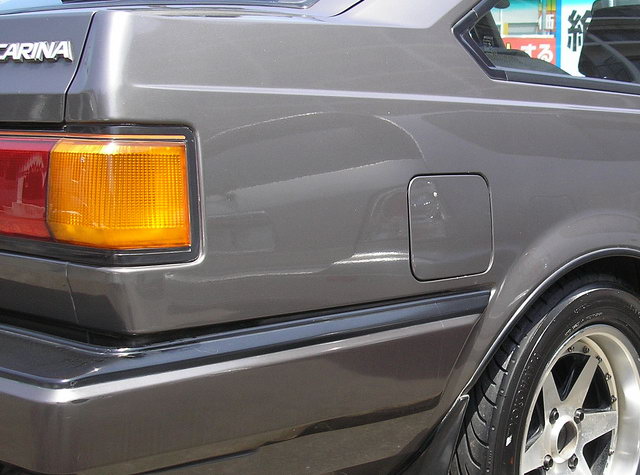 Paint is still beautiful on this Carina TA63 Coupe
Just look at how beautiful the paint still is: it reflects the van next to it perfectly!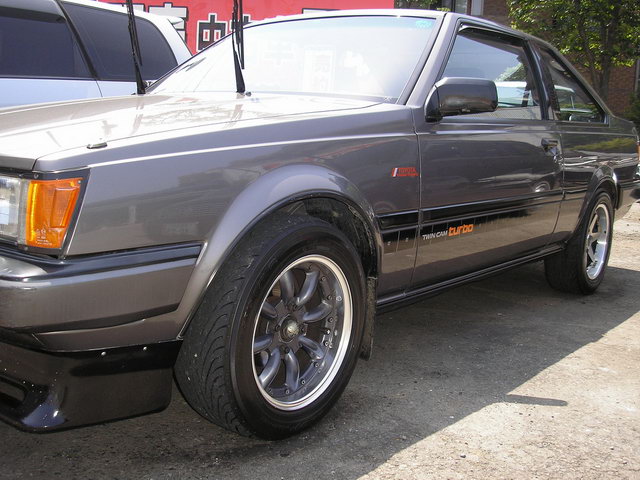 Carina TA63 Coupe Twin cam Turbo
3T-GTE powered Carina Twin cam turbo. What else could you wish for… Anyone wants to buy a kidney??
[ source: pigs.of.darkness' photostream ]