Noriyaro posted some amazing pictures again! This time of a typically 80s boxy Toyota Chaser JZX71: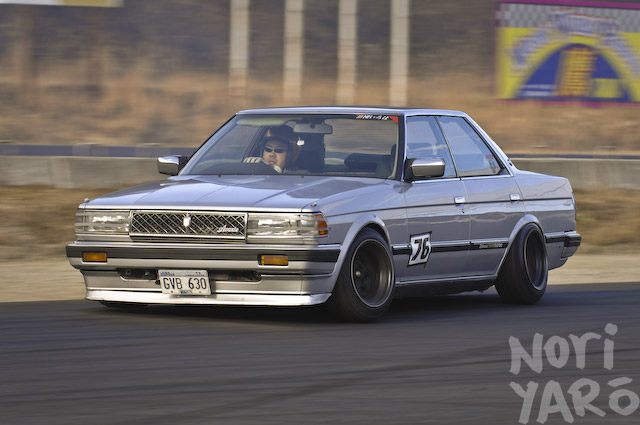 Boxy 80s Toyota Chaser JZX71 drifting
I do not agree with him that the car is bosozoku, it is more kyusha kai than bosozoku: it is lowered and it got stretched tires around deep dished rims. No further bosozoku styling (like ridiculous body modifications) or what so ever.
If you're interested in all pictures of the Chaser, you can find them in this posting on the Noriyaru site:
Nori Yaru's Chaser