The Mazda Cosmo AP is one of the best looking cars that Mazda produced during the 70s. Its lines consist out of both American and English lines mashed together and its rotary engine reflects the German and Japanese techno-craze.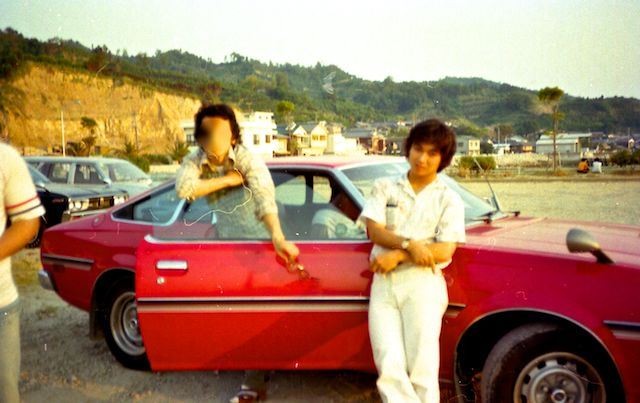 No wonder this owner drove a Mazda Cosmo AP during his studies in the 80s!
The car had a sad ending: it got driven into a canal in the Ehime Prefecture when the owner tried to avoid a head-on collision.
Found at Minkara