Back in 1976 Mazda happily provided Fuji International Speedway a new official pace car for their Grand Championships: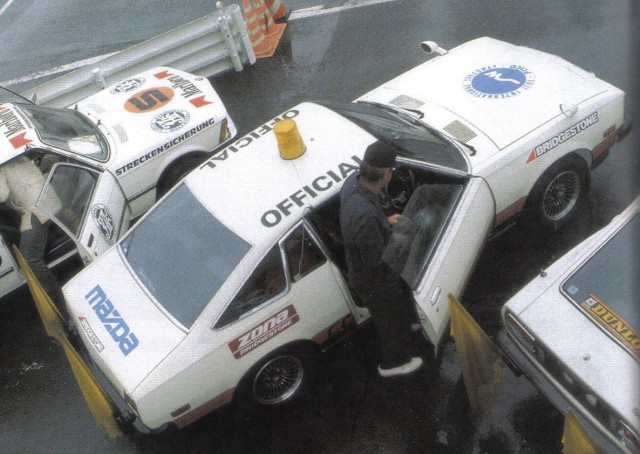 The Cosmo RE-130AP replaced a Nissan Fairlady 260Z (as seen on the right) and held the crown for a couple of years. I think it is one of the most beautiful pace cars ever!
The initial version had rims that looked like (Bridgestone) Zona Spoke 10 rims but then with four spokes. The the later type in this picture featured the Zona FIN-2 rims. This is a picture of the four spoke design: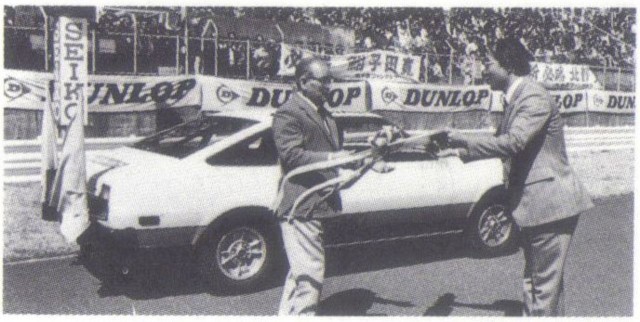 Anyone familiar with the Zona Spoke rims and recognizes the four spoke design?
Found at X208's Mazda Cosmo page (@ Minkara)