May 13, 2015 in video by banpei
The video displaying this Nissan Skyline GT-R KPGC10 cutaway model was made by Daniel O'Grady from Wasabi Cars and I must say it looks awesome!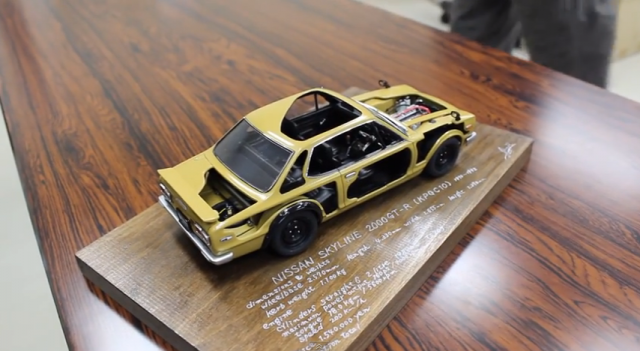 Its builder, Mr Junji Sawada, created something way cooler than an ordinary cutaway drawing: a cutaway scale model in 1/24 size and it is based upon a standard Tamiya model. You can see through most of the parts and if you look through the trunklid (or bootlid) you can see the special GT-R fueltank and spare wheel. The last two parts have been handcrafted as they were not part of the original.
Look for more details in the video below: Read the rest of this entry →