Walk around Mazda Raceway Laguna Seca
Walk around Mazda Raceway Laguna Seca
Last week we drove to Mazda Raceway Laguna Seca and this week we will walk around the track a bit.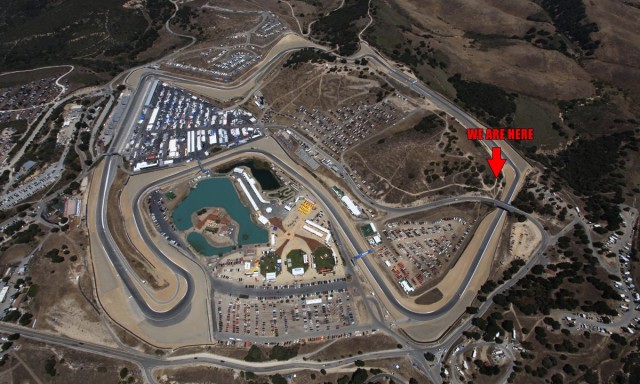 The Laguna Seca Raceway was originally built in 1957 near Monterey, California. In 1988 the track was heavily modified and the inner field has been added between turn 2 and 5 of today's circuit. In 2001 Mazda became the major sponsor for this circuit and the track got renamed to Mazda Raceway Laguna Seca.

Laguna Seca means "dry lake" in Spanish and this name was given because the track lays in what once used to be a lake. The track elevation change is 180 feet (55m) and the corkscrew corner (turn 8) has an elevation of 5.5 stories (109 feet / 33m). The corkscrew corner is one of the most difficult corners to master of all today's motorsport circuits.