Over the past years I have created a vast collection of AE86 photos. Within this collection I managed to isolate some contenders that I would consider to be part of the wall of shame. At one of my jobs we featured a so called customer wall of shame, where customers would send weird and funny emails to customer services. So yeah, this new section will be my AE86 wall of shame which fill feature the weird and funny AE86es that I encountered over the past years.
AE86 Wall of Shame: Corolla GT-S with a Levin complex
Today I kick off with this USDM Toyota Corolla GT-S AE86 which has a Levin complex. We all know how much we like the forbidden fruits. The grass is always greener on the other side of the fence. The United States and Canada had to do without the fixed headlamps that featured on the Levin. On the other side of the pond in Europe we craved for the USDM popup headlights. Naturally the owner of this Corolla GT-S loved the looks of a Levin AE86 or a European Corolla GT AE86 and then used some clever DIY to make his/her own version of it!
Disclaimer: these photos were collected somewhere in the mid 2000s, so they are low resolution, grainy and not of the best quality.
It remains unclear where these headlamps were sourced from. A Tercel? Maybe a Nissan Sentra? What is clear is that it was wedged between the bonnet/hood and the upper bumper. To make room for the headlamps the entire kouki grill had to be removed over the full width. Then also some material of the bumper had to be removed to make room for the side markers.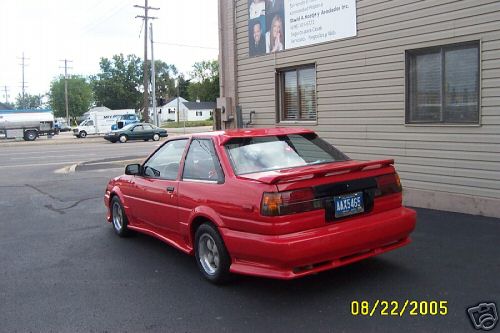 At the rear not much changed. It still has the USDM kouki tail lights and some aftermarket aero. Looks pretty mild Sex-Spec to me.
What's under the bonnet?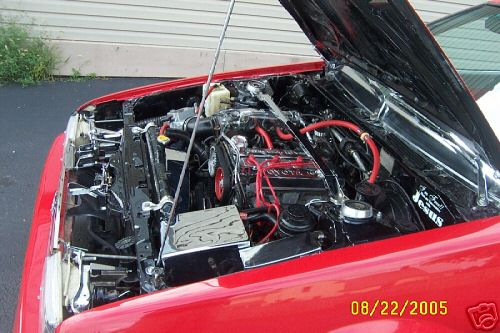 We know this is a GT-S model as it features the 4A-GE under the bonnet. Also a photo that I omitted to post here shows the gauge cluster is GT-S, so yeah, it's a genuine GT-S. I have no idea what the Jesus sticker is all about as these 2005 photos are of a mediocre quality. My best guess it's one of those I ride with Jesus type of stickers.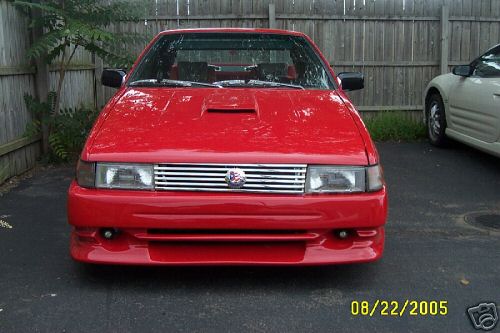 At the top of the bonnet we also find a hood-scoop. This is clearly a non-functional hood-scoop as the engine is a normal 4A-GE and not a super charged 4A-GZE with top-mounted intercooler. A lot of show, but not much go. The front bumper seems to be aftermarket as well and also falls into the mild sex-spec category. I have no idea where that grill is sourced from and what logo features on it, but it surely isn't a Toyota logo.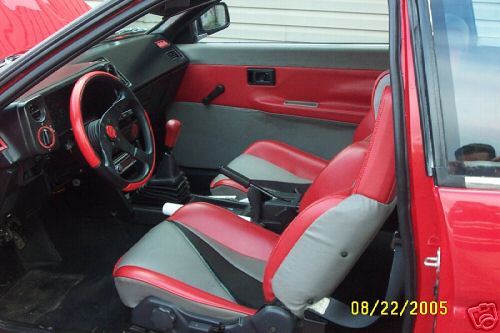 The last and final picture I'll share features the interior. The interior has been modified extensively with fake leather (leatherette) and a lot of red accents. The seats seem to be inspired by the TRD logo and perhaps the whole interior as well, Also here mild Sex-Spec and nothing that I would consider too wild. No 15 superfluous gauges, no spinning orbs, so 3000 watt amps or subwoofers. Just mild Sex-Spec.
My verdict on this AE86
So what's my verdict here? The car doesn't look that bad in my opinion. If you squint your eyes seen straight head on it appears to be a Levin. However, if you shift a bit sideways you will immediately see the bonnet line is all wrong. The angle of the slope is too steep to be a Levin. Also now it becomes apparent that the bumper lines and fenders don't match the side markers.
Then what do I think about the Sex-Spec theme? It is from a bygone era and around 2005 this car would have been already outclassed by even wilder Sex-Spec AE86-es. Believe me: I'll have plenty of photos of those! So it's not too bad. The only thing is that the modifications that were done are irreversible. The bonnet, bumper and grill all have been modified, so you can't return it to the state it used to be.
So what do you think about this AE86? Does it deserve its place on the wall of shame? Would you have saved it? Or even better, were you the owner of this in 2005?