Bell-bottoms were a big fashion craze throughout the early 70s and the same applied to coke-bottle styling, like on this Nissan Laurel C130, on cars.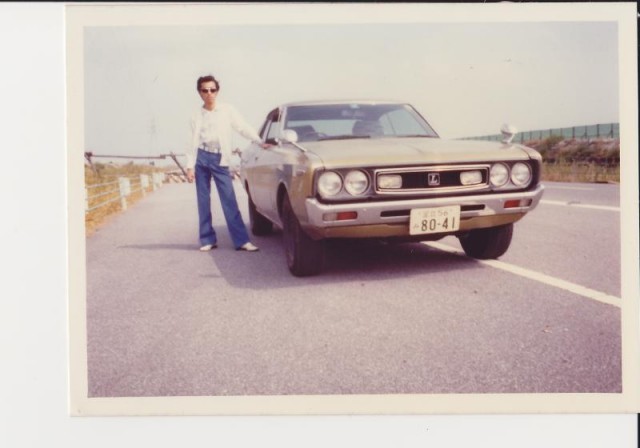 The owner Willchan first owned a Nissan Cherry X-1R and then upgraded to this Nissan Laurel 2000GL 6 cylinder KHC130 coupe. The butaketsu (pigsbutt) Laurel looks great with the added fog lights integrated in the grille surrounding.
Given the shape and (less) flare of his bell-bottoms I'd reckon this photo must have been taken late 70s when slowly but surely the bell-bottoms were on its way out. Just like the coke-bottle styling got replaced by the squared off and ruler car designs.