Down on the Street: Snowy Subaru Impreza WRX
Down on the Street: Snowy Subaru Impreza WRX
Earlier this week it snowed in the Netherlands and since everything got covered in a thin layer of snow I'd thought it would be nice to take a short hike over the moors nearby. So I drove to the outskirts of my hometown and while finding a suitable parking space I ran into this blue 2002 Subaru Impreza WRX GDA: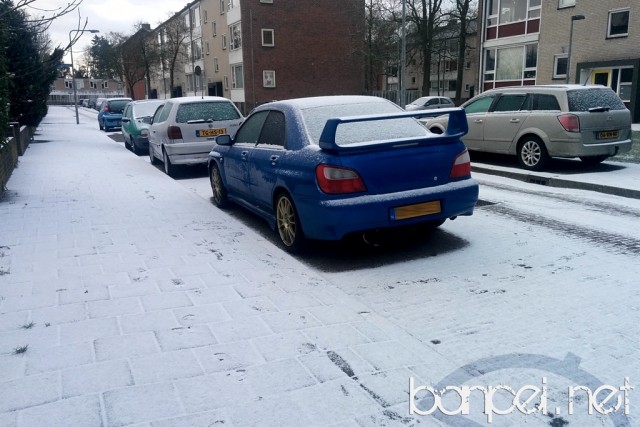 The owner must be proud of it as it is in stunning condition!
It is the pre-facelifted version of the car with an headlight conversion: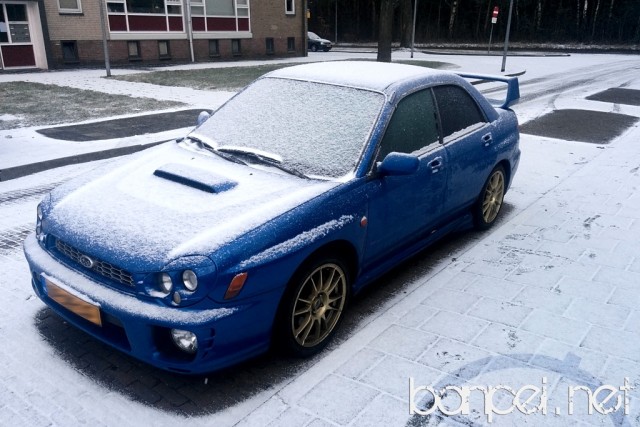 I'm personally not a huge fan of these projector style headlights but I guess people find the round ones they used 13 years ago looking outdated.
Even though they are gold/bronze the rims are not the OEM rims: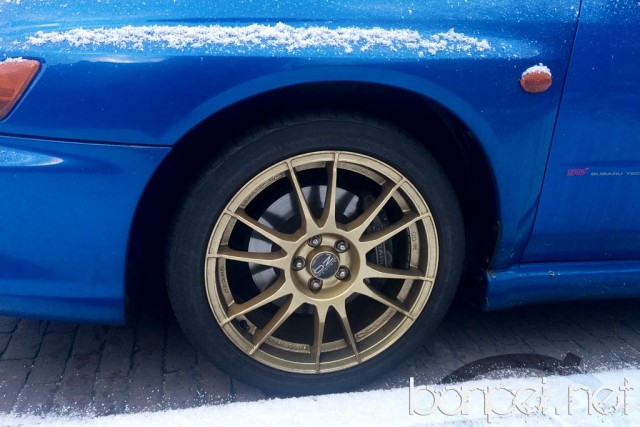 This set of gold/bronze 7.5J wide 17 inch OZ Racing Ultraleggera rims look brutal on the car.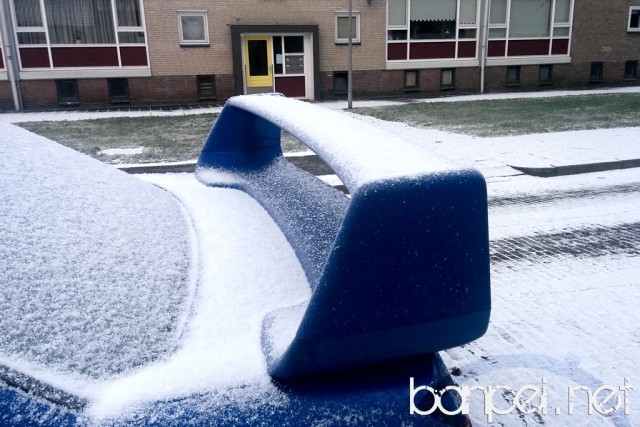 Judging from the layer of snow the car did not drive in its natural habitat that day. That's a real shame as we all have seen many videos of these Subaru Impreza WRX-es towing trucks and other vehicles during heavy snowfall.