I scanned this picture of a girl hugging a Toyota 3T-GTE engine from a Toyota Corona TT142 brochure. The borchure was inside one of the Kaikki Karina magazines I bought recently: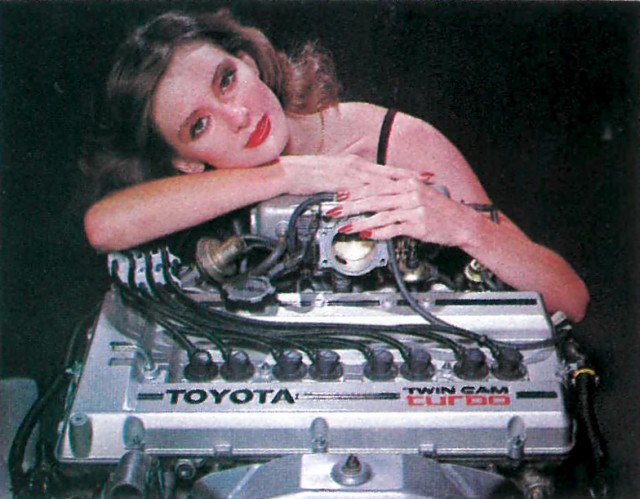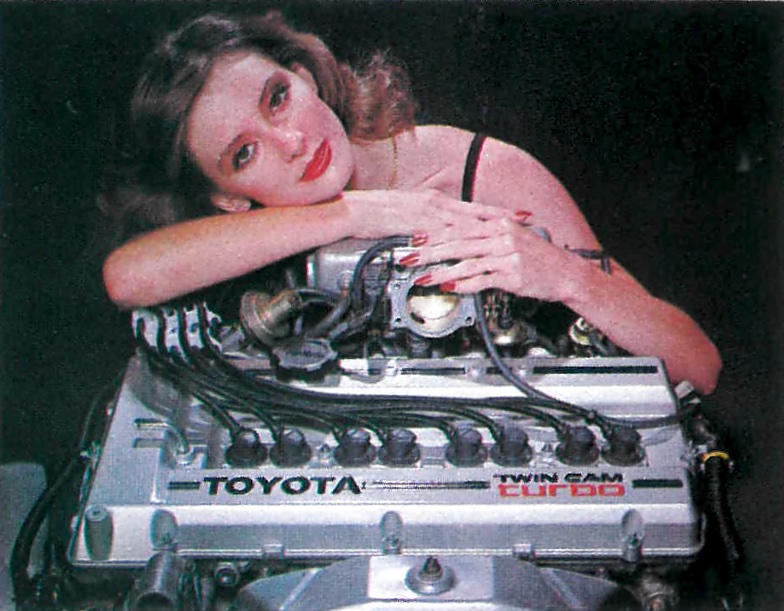 I'm not entirely sure I should call it hugging… It is more a bit like she cherishes the engine, or feeling a great affection to it and she also caresses the intake with her left hand. Now I that engine must have
It is a bit less odd if you take into account that the Toyota Corona T140 series got promoted heavily by Roger Moore who was back in 1982 still the actor that played James Bond.
Looking at this photo 33 years later makes the girl look a bit silly, or even a bit sexist photo on how to sell your high performance engines. Then again: James Bond likes classy stuff and the 3T-GTE was certainly a classy engine in the early 80s!