Yesterday I posted a cutaway picture of a Suzuki Fronte Coupe LC10W and today I have an even more impressive cutaway car: a Nissan Bluebird SSS 910!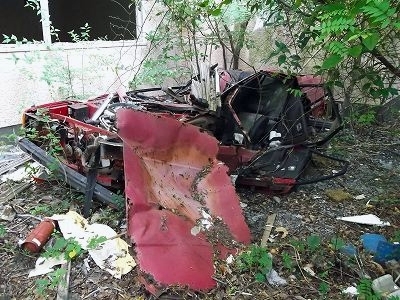 Well, actually it isn't drawn… It has been scavenged for panels, then standing outside too long and the whole body structure collapsed some time ago. So in other words: just like a cutaway picture you can see its inner bowels very well! 😉
Sorry for the very very low res photos but the source did not feature anything better…
This proves the provenance of the shell: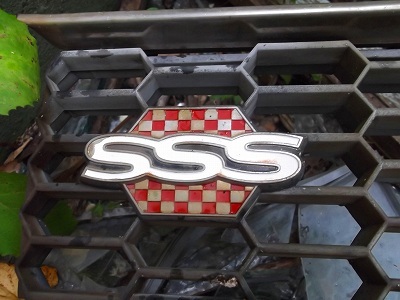 SSS: Super Shabby Sedan? 😛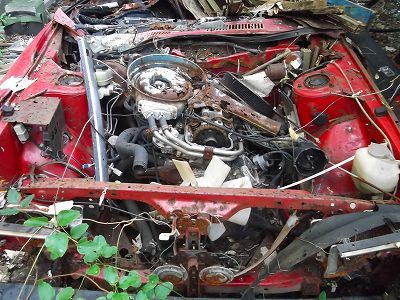 Here you can see very well all the routes of pipes and stuff going to the engine…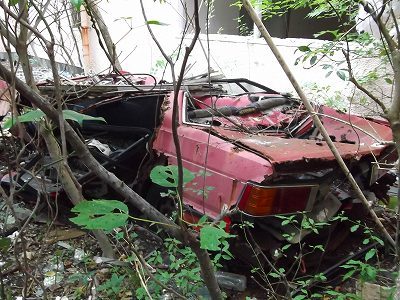 And here the insides of the bodywork…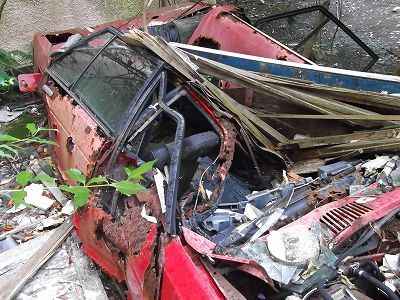 And I guess here the front side view.
Found at: Wonderaround