At Speedhunters Dino Dalle Carbonare made three jaw dropping posts about the RC scene in Japan and I was quite surprised a remote controlled Toyota Carina AA63 was featured in two of those posts!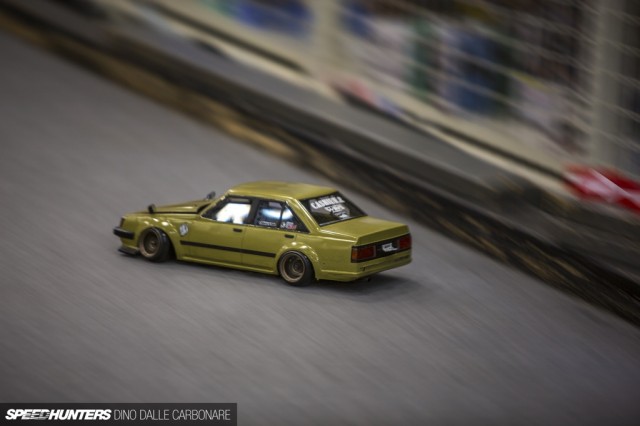 First of all the last photo of the second post was this drifting Carina. What a way to end the post! 🙂
Then the third post featured a side shot from the Carina: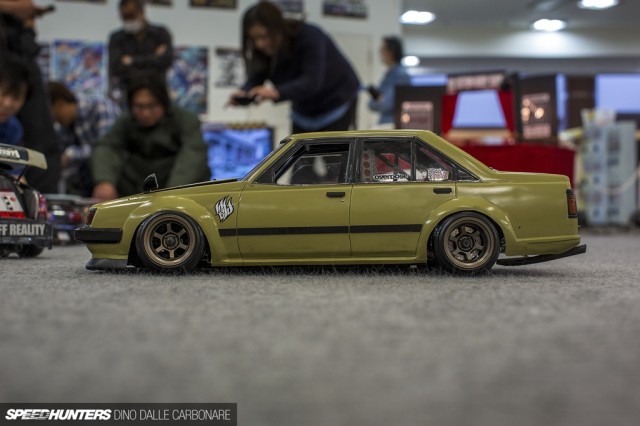 The rims are deep dished Rays Volk TE37v rims and I just love the giant over fenders and massive camber on this Carina! Fender mirrors, under axle exhaust and roll cage finish this RC car nicely off! It is almost as they took the N-Style Carina AA63 to the next level.
It is just amazing how much detail these guys can give their RC cars!
Guess what photo just got promoted to my desktop background? 😉
Dino: big thanks from me for featuring the Carina!
Links to all three posts: It's All In The Details: JDM RC Drift Car Comp, Masters Of Detail. RC Drifting On Another Level and Realism Gets You The Win