This Toyota Sprinter Trueno TE47 was a corner case: I could have posted it on the bosozoku style blog but decided otherwise because it contained an excellent Family Album Treasure: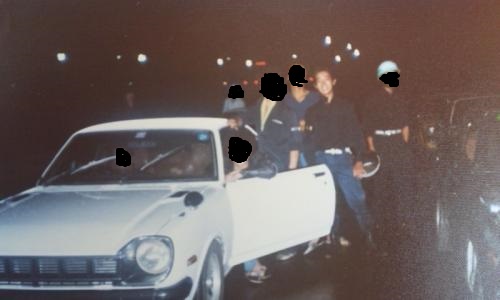 The Sprinter Trueno TE47 is actually one of my favorite cars and high on my if I ever win a million I will have to buy this car list. And it is not like it is made from unobtainium: they were sold in small numbers here in Europe. 🙂
The Trueno is actually owned by his buddy, hence he is not in front of the car. But there is a nice bosozoku vibe in the picture: hanging out with your gang buddies.
More interesting is what his buddy did to the Trueno TE47:


Overfenders and deep dished SSR Mk 1 rims at the rear. Looks like the stock Toyota fenders got some banding treatment as well.
Found at yoza1282