Continuing from last weeks hunting for Nissan Silvia CSP311 rustoseums I present you the second Silvia I found: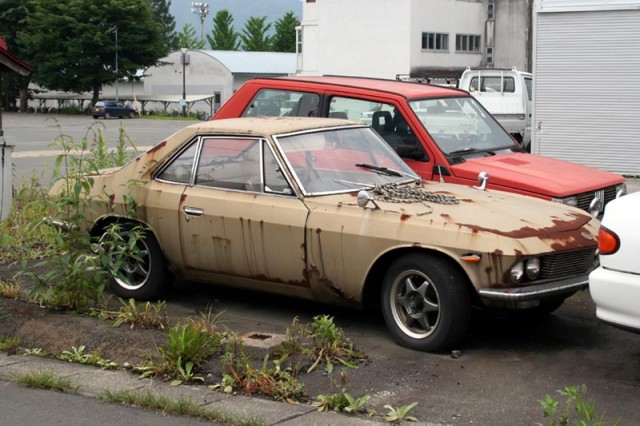 This one is in a slightly better shape than last week and it doesn't require a forklift to retain it from falling apart… Let's just say it is probably still restorable… As the penguins say in Madagascar 2: With grit, spit and a whole lota of duck tape…
From the rear it looks slightly better: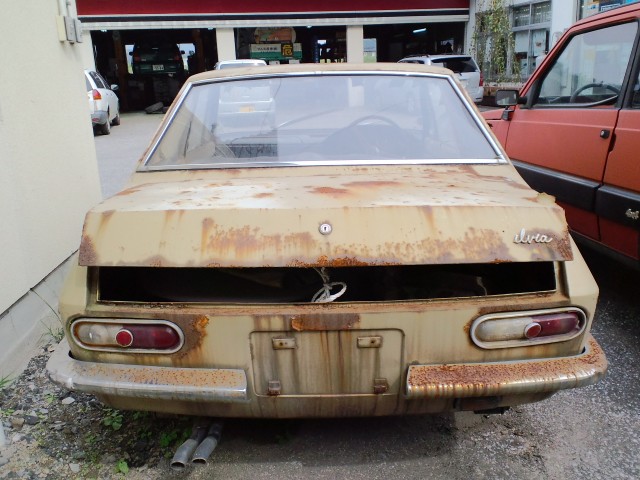 But still it will be a big effort to get it back to life.
On the downside parts of the interior appear to be covered in mould: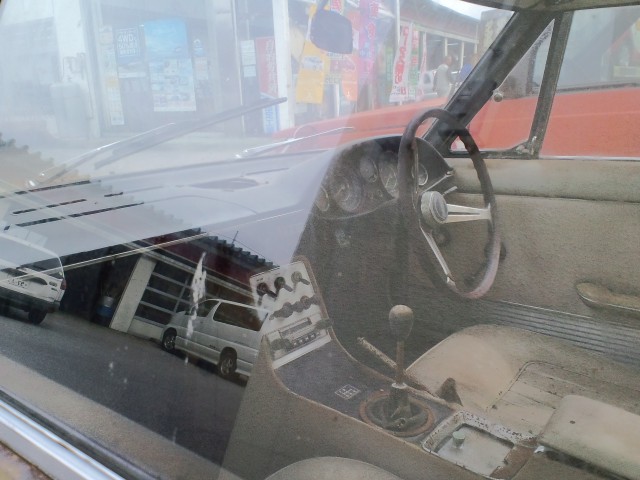 Which indicates the car is actually a water-trap… I would not like to touch anything from that interior and it really gives me the shivers to think what it will smell like…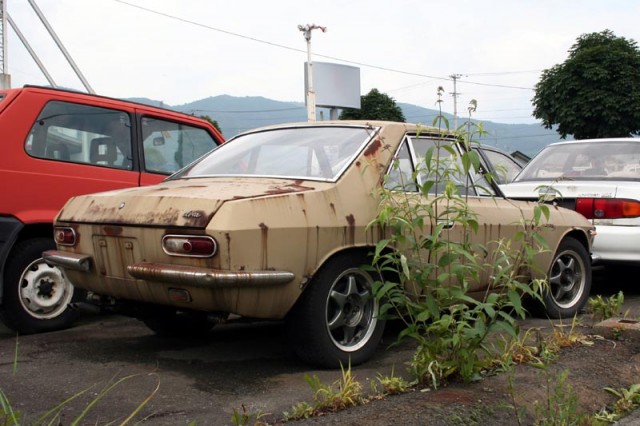 Also a weird detail are the rims featuring this car. The Silvia featured steel rims and someone swapped them for some late 80s early 90s rims. They remind me a bit of my own AE86 Kahmsin rims or even better a set of Yokohama AVS Model VS-6 rims with more narrow spoke ends… Anyone recognizes them?
Found at Kyushaexploration and Tateya