Sorry to share it this late, but I only just spotted the Flipfront hood Carina AA63 for sale and the auction ends in the next 18 hours! So be quick!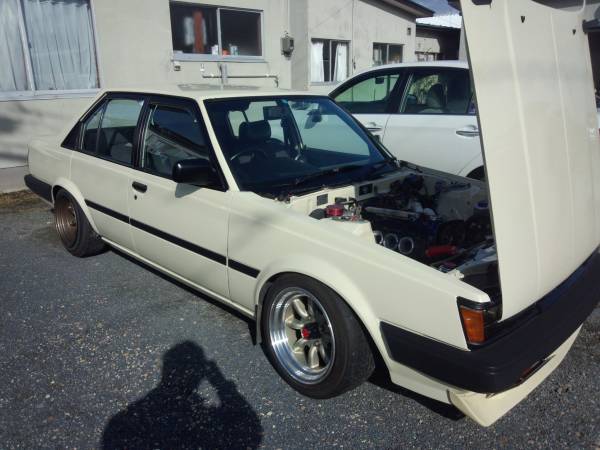 Even though it now features deep dished RS Watanabe rims instead of the even more rare Work Excel rims it is the same. Also the cancellation of the rear door handles makes it clear they are the same!
This photo really gives a good view on how the flipfront hood has been mounted: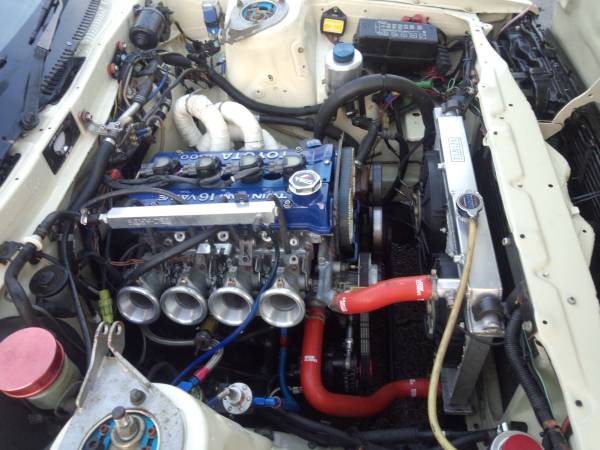 And also a good look on a beautiful 4A-GE with ITBs and a 4-1 exhaust manifold! A real beauty!
According to the seller the engine is dyno-ed at 226 hp (I guess SAE), features a carbon clutch to propel and a 7.5 inch 2 way diff.
Car has been significantly lowered and camberplates and strut tower bar (excluding the bar?) is present at the strut tops. A lot of sweat, tears and labor has been put into this excellent Carina!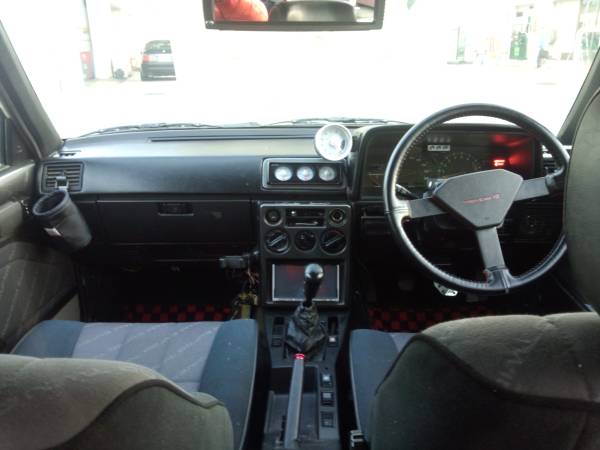 On the inside the Carina doesn't look that special, apart from the 11k tachometer. Even the seats are bone stock!
Nevertheless: the asking price is 3,000,000 yen (29600 US dollar) and someone already bid 2,550,000 yen (25000 US dollar) for it, so do you think it is worth this amount of money?
You can find the auction here!