This Toyota Carina AA63 GT-R was actually a corner case: either post it in Carina Sightings or in WTF?!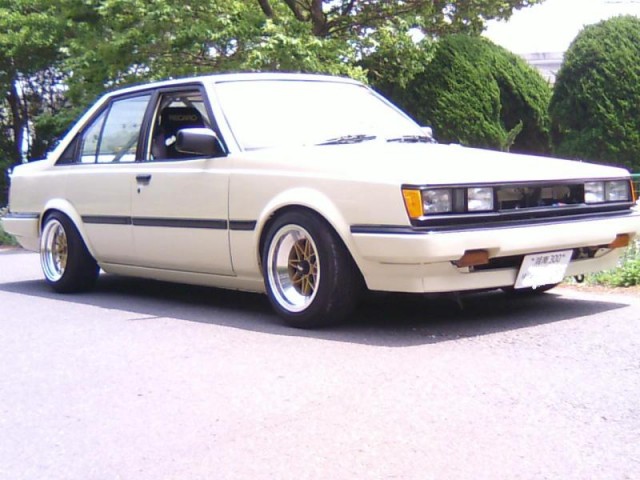 At first glance the car lowered significantly, features a set of Work Excel rims, rollcage and bucketseats have been installed and the grille is missing. But what is so special about this Carina?
Just have a look at the way the hood opens: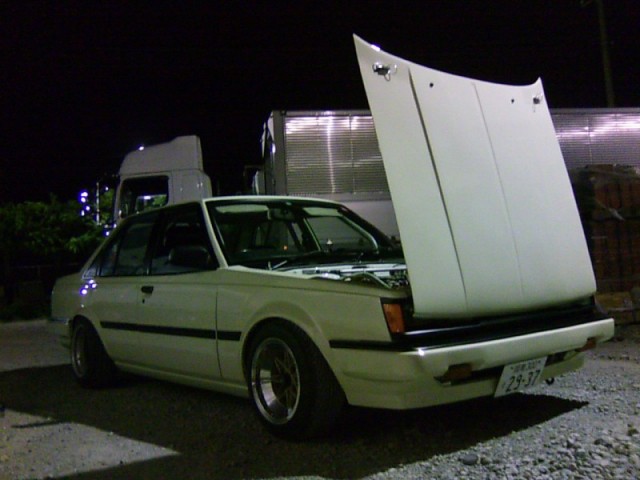 According to the owner the hood, fenders and trunk are all FRP and to make it a bit more special it now opens the other way around as a flipfront hood!
To make the list complete, the Carina also includes a well tuned engine: 4AGE with forged pistons, 288 cams and solex carbs. Awesome!
Found at Second Stage SS