Brilliant: Honda Museum in Google Streetview
Brilliant: Honda Museum in Google Streetview
A couple of days ago I read on Jalopnik that the Honda Museum in Kanazawa (Ishikawa Prefecture) in Japan is now available on Google Streetview. Of course you can't read all the fine details on the exhibits but you surely can get a good impression of the museum and if I ever go to Japan I'll certainly will visit the museum!
Next to the entrance this Honda RA271 formula one car welcomes you:


Next to it is a pristine S600 convertible.
Upstairs you will find even more formula one cars, like the world championship winning RA272: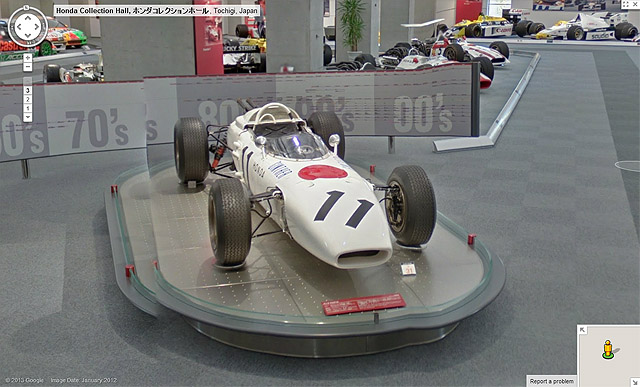 Or even the blurred out face of factory driver John Surtees: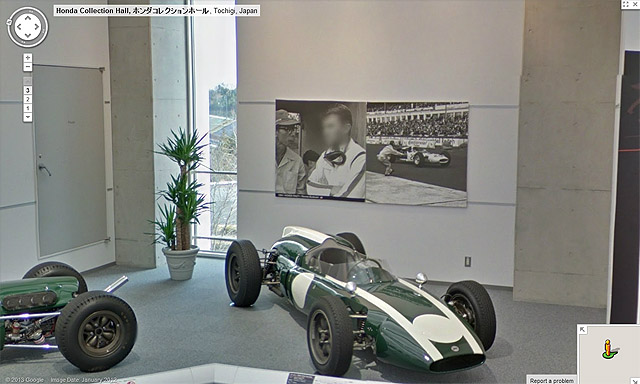 Yes the Streetview faceblur also has been applied here!
Last but not least, the infamous Honda RA301: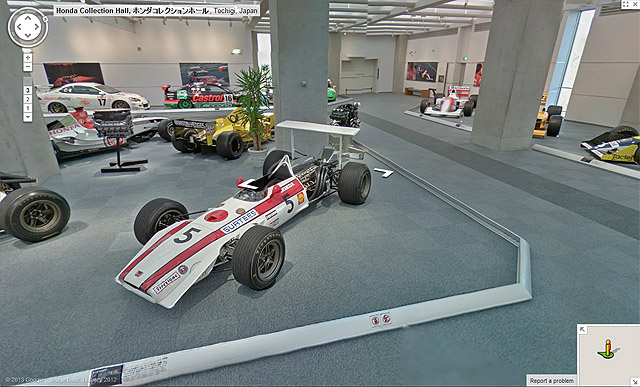 This is not the ultra light magnesium bodied RA302 that instantly killed Jo Schlesser in the French Grand Prix 1968 but actually the second car that John Surtees drove in the same race. Next race he was supposed to drive the second RA302 on the Italian Grand Prix but Surtees refused in both races to drive the car as he considered it to be unsafe and caused Honda to pull out of Formula One racing.
Via Jalopnik