That were my exact thoughts when I watched this video of the New Year drive of a classic Nissan owners club! As a teaser before the video, this is what a KPGC10 and PGC10 traffic jam looks like: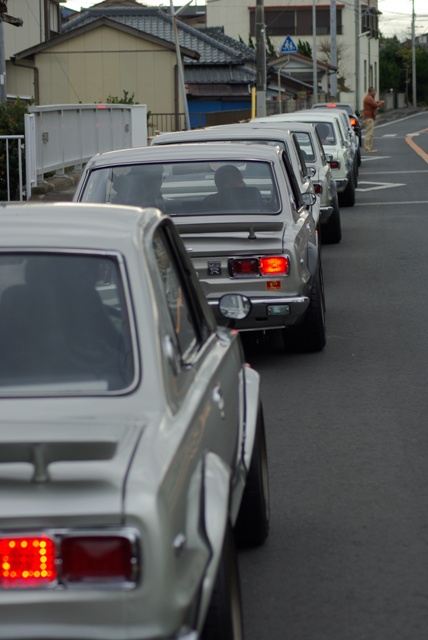 The video was shot while the pack was exiting a parkinglot near Ichihara. (video on the next page)

Also note the occasional four door HGC210 Skyline and the group of Fairladies, Bluebird 510, Sunny B120 and original Fairlady ZG.
Direct link to video: ???????????