AE86 Trivia: Rotating grille Corolla Levin
AE86 Trivia: Rotating grille Corolla Levin
As being an admin of AEU86 I've seen a lot of questions, facts and fun stuff about the Toyota AE86 (hachi roku). I also see a lot of questions returning even though we documented it on the FAQ already.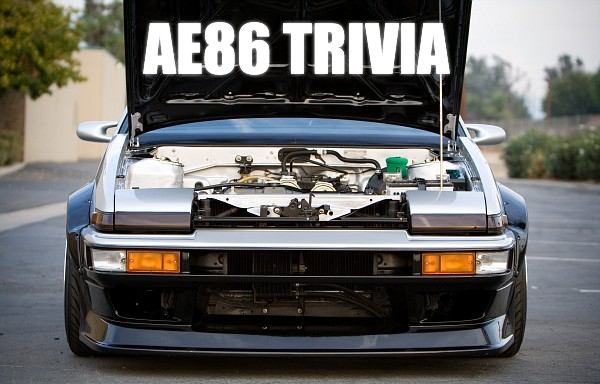 This week we feature the rotating grille found on the zenki Corolla Levins!
First of all you probably think something like rotating grille? What is that? Well, it is exactly what it says: a rotating grille!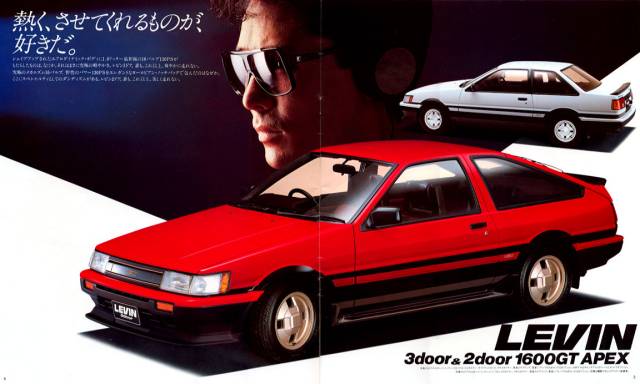 zenki Corolla Levin GT Apex with rotating grille
During the 80s Japanese car manufacturers were packing their cars all sorts of gadgets and to keep up with the competition they had to come up with the latest inventions! One of these things was the rotating grille as found on the Corolla Levin AE86, but only in the GT Apex trim. It is just another thing like the side mirror wipers found on the Toyota Mark II X80 series.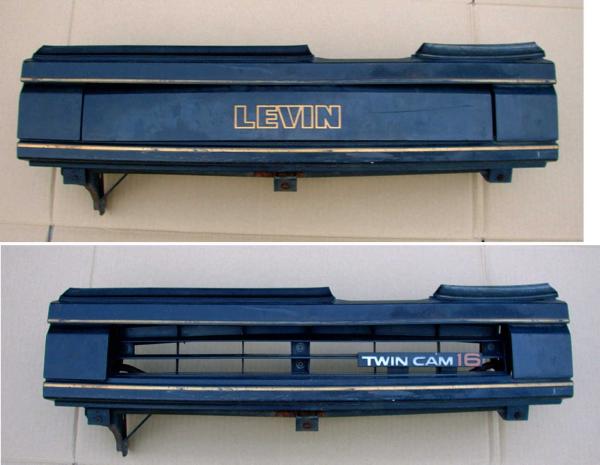 Rotating grille in opened and closed position
Basically what it did was having a closed grille when the engine is under normal operation to improve the drag coefficient and when the engine is under stress it would open up to give it more cooling. It had a thermostat which opened the grille when the water temperature was hot enough. Then the grille would open up and show the twincam 16 logo instead of the Levin logo when closed.
If you want to mount one yourself you definitely need the grille itself and the hoses and thermostat as well! As far as I know these parts are not available anymore at Toyota, so you will have to get almost all parts to make it work!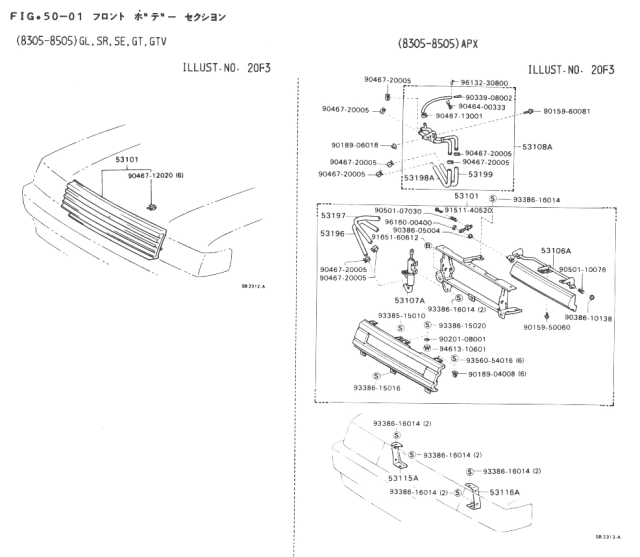 Rotating grille assembly as in the EPC
Then you need to hook it up between your engine and radiator like this: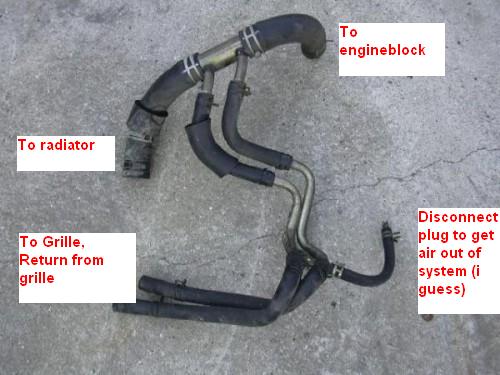 How to hook up the rotating grille
As said before: it only operates at really high temperatures, so you really need to push the engine far to have the grille open up! Remember that the GT Apex trim was meant as a luxury trim and not a performance trim: therefore the GT and GTV trims got the louvre grille instead of this the much heavier rotating grille.
So is it worth its money then? Well that's a bit hard to tell: it does serve a purpose to decrease the drag coefficient but it won't save you much in fuel, especially if you push the car hard to get it open! 😉