January 27, 2016 in JDM Trivia
JDM Trivia number eight!
I expected people to jump on the Fujiwara Tofu livery of the Corolla E80 sedan and I was right about that. Actually I wasn't aiming for the Initial D inspired sticker but rather for the panda AE86 paint scheme applied to it. Why? Well because the two tone panda paint scheme of the AE86 is actually quite subtle and it is easy to make mistakes in it.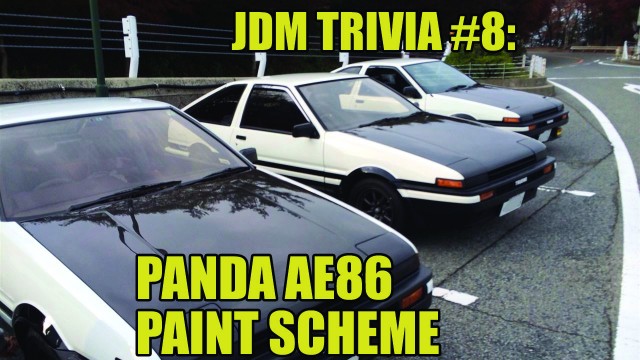 Panda AE86 paint scheme
To get started, and sorry if you already know this, but there are two types of the hachi roku: the Toyota Corolla Levin and the Toyota Sprinter Trueno. The former has fixed square head lights while the latter has 70s and 80s style popup head lights. Both of them featured in two body styles: 3 door hatch back and 2 door sedan. People also refer both as a coupe as they have been marketed as a coupe in various regions. However according to the Toyota firewall ID plates the real coupe is the 3 door hatchback and the 2 door sedan is called a hardtop. But enough about introducing even more confusion… Read the rest of this entry →