Alexi Smith from Nori Yaro posted a picture of another way to recycle your AE86 seats: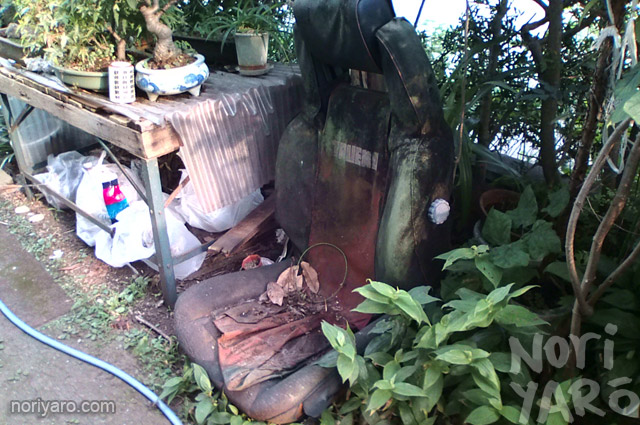 Recycle your AE86 in a different way!
It kind of reminded me of the AE86 seats I tried to clean up… Not that they were this moldy, but believe me: they were moldy enough!
Back then I was very brave and removed all metal rings holding the seat together. Thinking about me removing those rings still hurts because of the blisters I got. Then I removed the cloth and washed it 3 or 4 times, both by hand and in the washing machine. In the end the seat looked cleaner than when I got them, but when I compared it to the dirty seats which were already in my Trueno I decided to keep those: they were cleaner than the ones I had washed!
Well at least I learned how the disassemble and reassemble both AE86 seats. 😉
[ Picture made by Nori Yaro ]