December 17, 2014 in carina sightings
I found this awesome Toyota Carina AA60 coupe timelapse video by accident on Youtube. The creator is called Ruslan and judging from the numberplates (correct me if I'm wrong here!) he is from the Ukraine.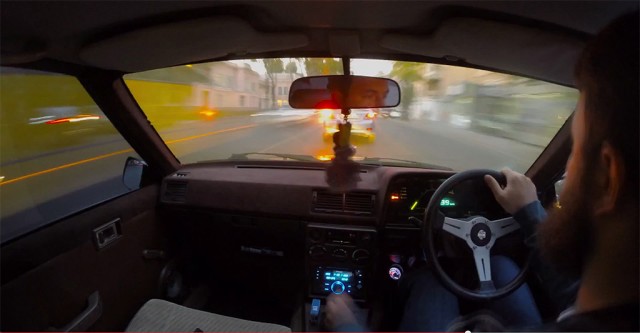 The timelapse video shows you how to plough through Ukrainian traffic in a Toyota Carina AA60 coupe. What especially is nice about the video is that his coupe has the optional digital dashboard and you can see it function very nicely. It looks just as awesome (and 80s) as the digital dashboard on the AE86 and Celica XX/Celica Supra.
You can watch Ruslan's Toyota Carina AA60 coupe timelapse video below: