Some time ago somebody forwarded me the Carina TA60 owned by Premium Shitbox on Instagram. I really love the way they fixed up the Carina and lowered it.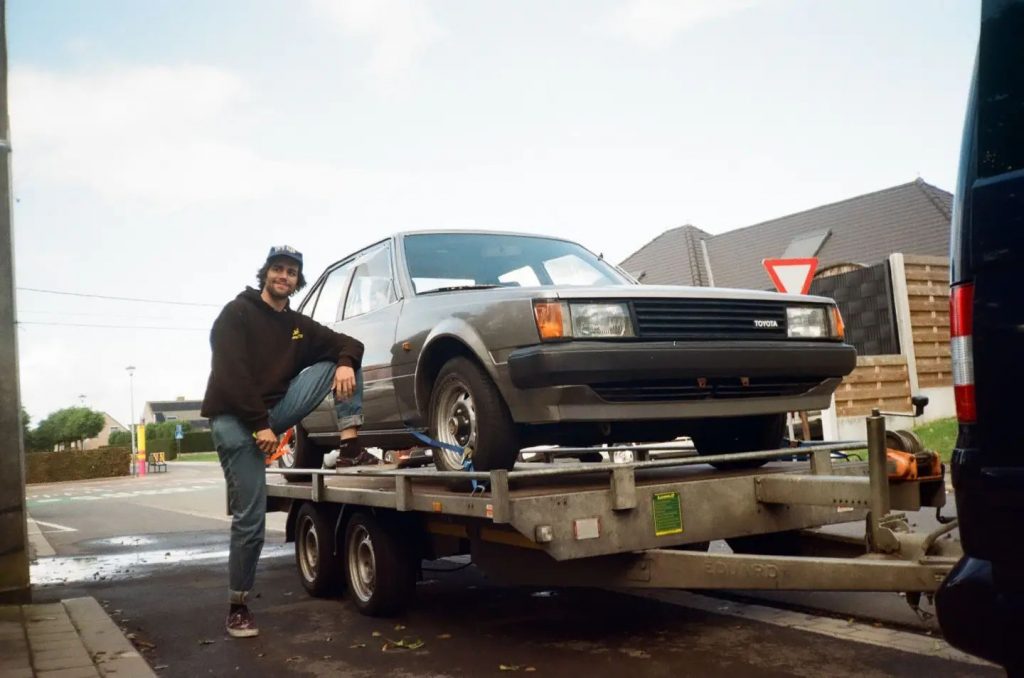 They picked up this bone stock 1982 Toyota Carina DX TA60 in Germany. Apart from the body colour, this Carina is 100% the same as mine: same brown/tan interior, seatbelts on all five seating positions and an A40 automatic gearbox.
In this first video, they claim they lowered the Carina by cutting the springs. They patched up some rusty fenders and painted that over with a rattle can. They also fit a set of, I think, 13-inch TRD Tosco rims. I must say the wheel design of the TRD Tosco looks great on the car, but in my opinion, 14 inches would be much better suited. The Carina is a larger car than the AE86 or Charmant, so a tad bigger wheels would be better.
In their second video, they cut their struts and weld a set of coilovers on them. This is a very good idea as with the cut springs there wouldn't be a whole lot of travel left in those shocks. So a set of coilovers is a must!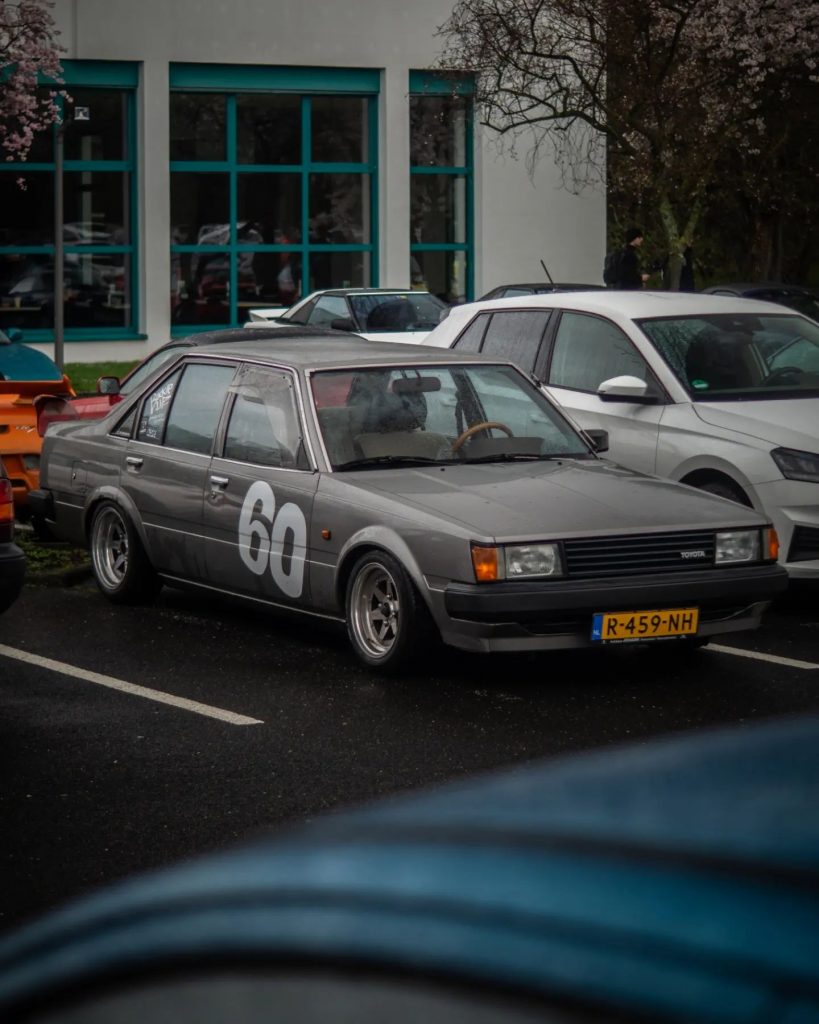 More recently they installed a set of SSR Longchamps XR4. I think these are 14 inches, so they have my seal of approval!
Also, the lip on these Longchamps is really beautiful! Judging from the step and the lip, I would guess these rims are 7J wide with an offset of about +10.