After a car has fulfilled its role it often is brought to the junkyard to be dismantled and die. Sometimes a car hasn't fulfilled its role and gets a second lease in life. And sometimes a car that hasn't fulfilled its role can't get a second lease in life because of reasons. For this trio of Nissan 240RS rallycars, I can only guess why they got stuck in a Zimbabwean junkyard.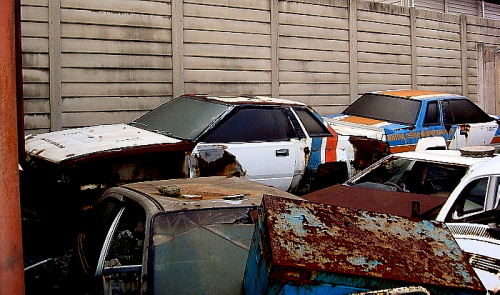 A reason could be that these cars were used during one of the rallies in the mid-1980s and were not allowed to leave the country. This could be due to taxes or similar that needed to be paid. As by then Group B rally was no longer in existence, these cars were basically worthless for Nissan.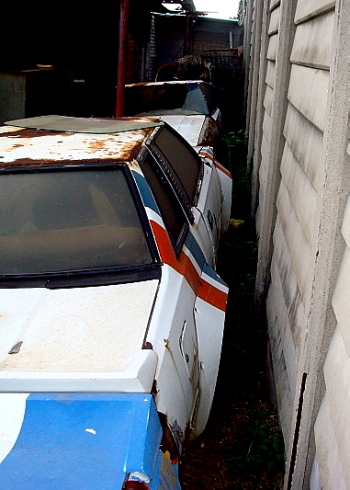 Another reason could be that, after Group B was abolished, someone bought the trio intending to race them. Once they arrived in Zimbabwe, they were no longer allowed to join in any rally.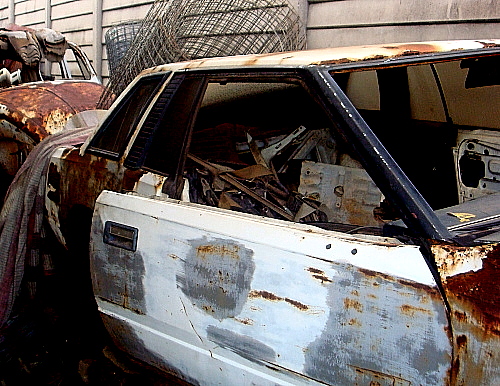 With the prices these cars fetch nowadays, each and every car of this trio would definitely be worth saving! Or at least if they still have their original FJ20ET in them!
Found at: WRC Group B 240RS